OnVoard Back In Stock
Developed by OnVoard
Recover out-of-stock revenue by notifying customers when products are back-in-stock.
Recover Out Of Stock Revenue
The average merchant loses 10% revenue from out of stock items. These revenue can be recovered if you have a way to notify customers whenever out-of-stock products are back in stock. OnVoard's Back-In-Stock tool makes it easy for merchants to allow customers to subscribe for back in stock notifications and automatically notifies them when products are restocked.


1) Back-in-stock button will be shown for out-of-stock products.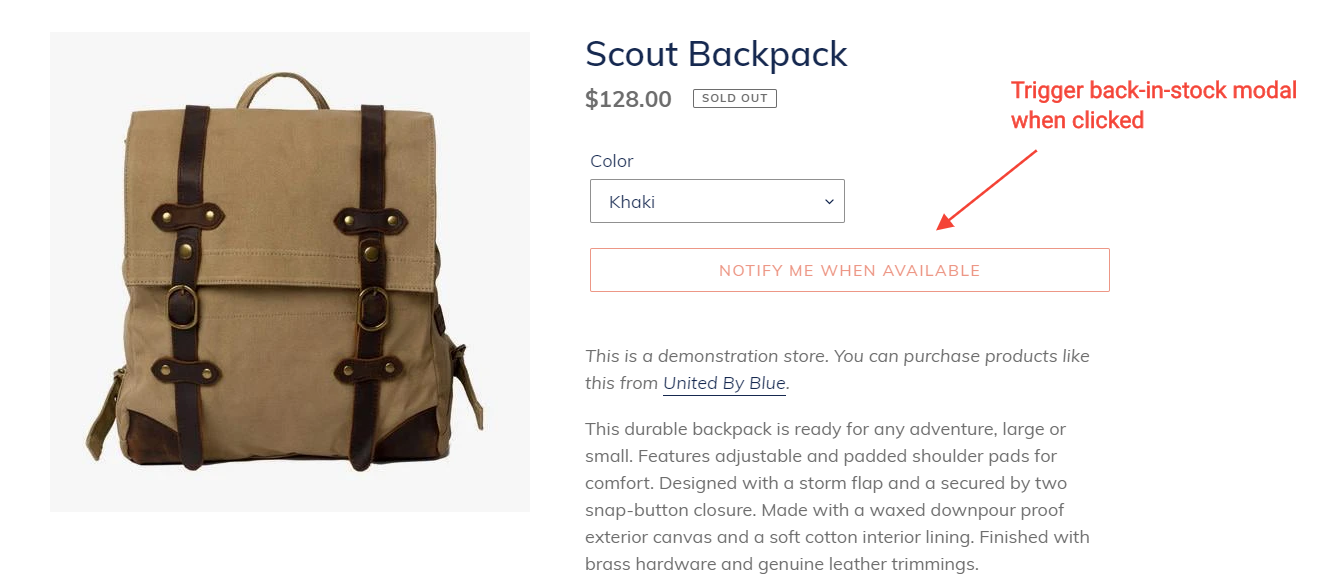 2) Users can subscribe for back-in-stock notifications via modal. You can also configure to automatically show modal when user loads an out-of-stock product.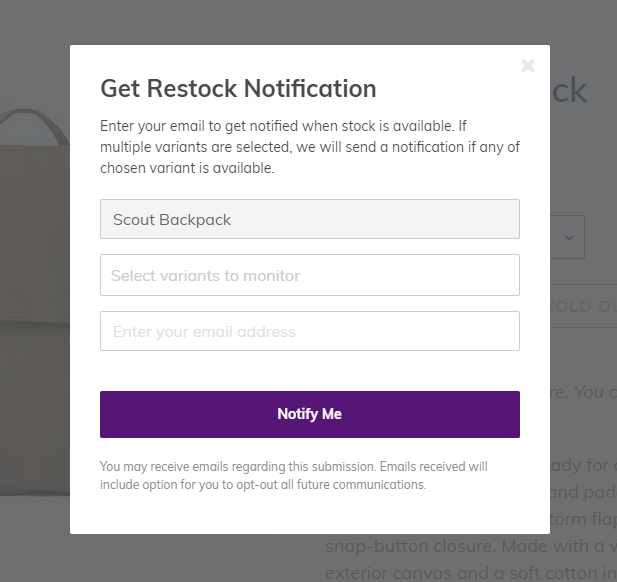 3) When product is restocked, we'll automatically send users back-in-stock notifications via email. You can customize email styles and content.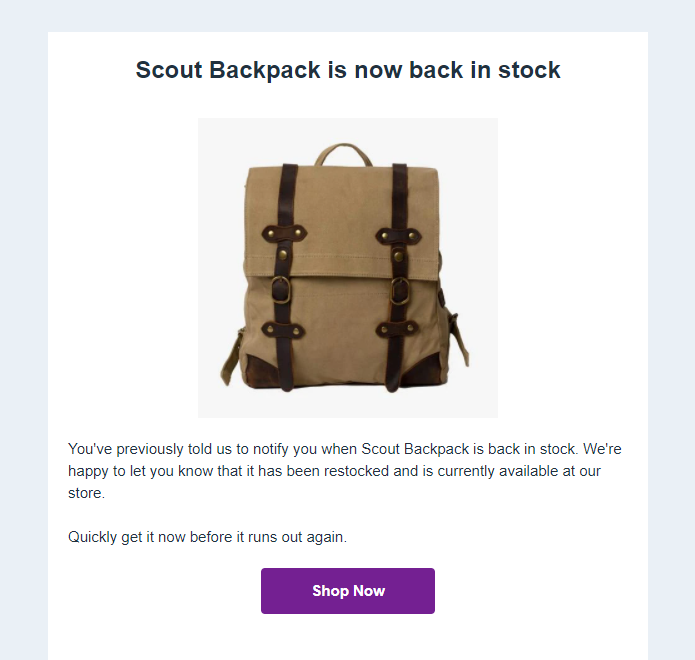 Available Triggers
Floating Button
Inline Button
Inline Form
Inline Text
See our demo site for live examples.
Distinctive features that you can't find on other platforms
Allow users to subscribe to multiple product variants within a single submission.
Collect more subscribers by automatically display modal when user views an out-of-stock product.
Autofill email for logged-in users.
Tags whitelist/blacklist to display back-in-stock widgets for certain products.
Display back-in-stock widgets if any of product variant is out-of-stock. Commonly used by apparel stores.
Integrates with OnVoard's email marketing tool. Providing you with the option to fully customize email designs with our drag-and-drop email editor.
Key Features
Style editor allowing you to customize styles based on your store design.
Inventory dashboard to keep track of quantity and number of subscribers.
Works with collection page.
No powered by message.
Demo Store
Go to Demo Store and add cart item to see live demo on how back-in-stock works.
How to Get Started?
Click "Install this app" button
Follow setup guide for this app.
Pricing Details
Start with 14 days free trial. See pricing page.
Support
Start selling with EasyStore
Sell and manage your business all in one place