OnVoard Reviews
Developed by OnVoard
Turn customer voice into marketing engine.
Turn Customer Voice into Marketing Engine
Inspired by how top ecommerce sites showcase their reviews, our reviews widget provides a clean and intuitive user interface to help you sell more with product reviews.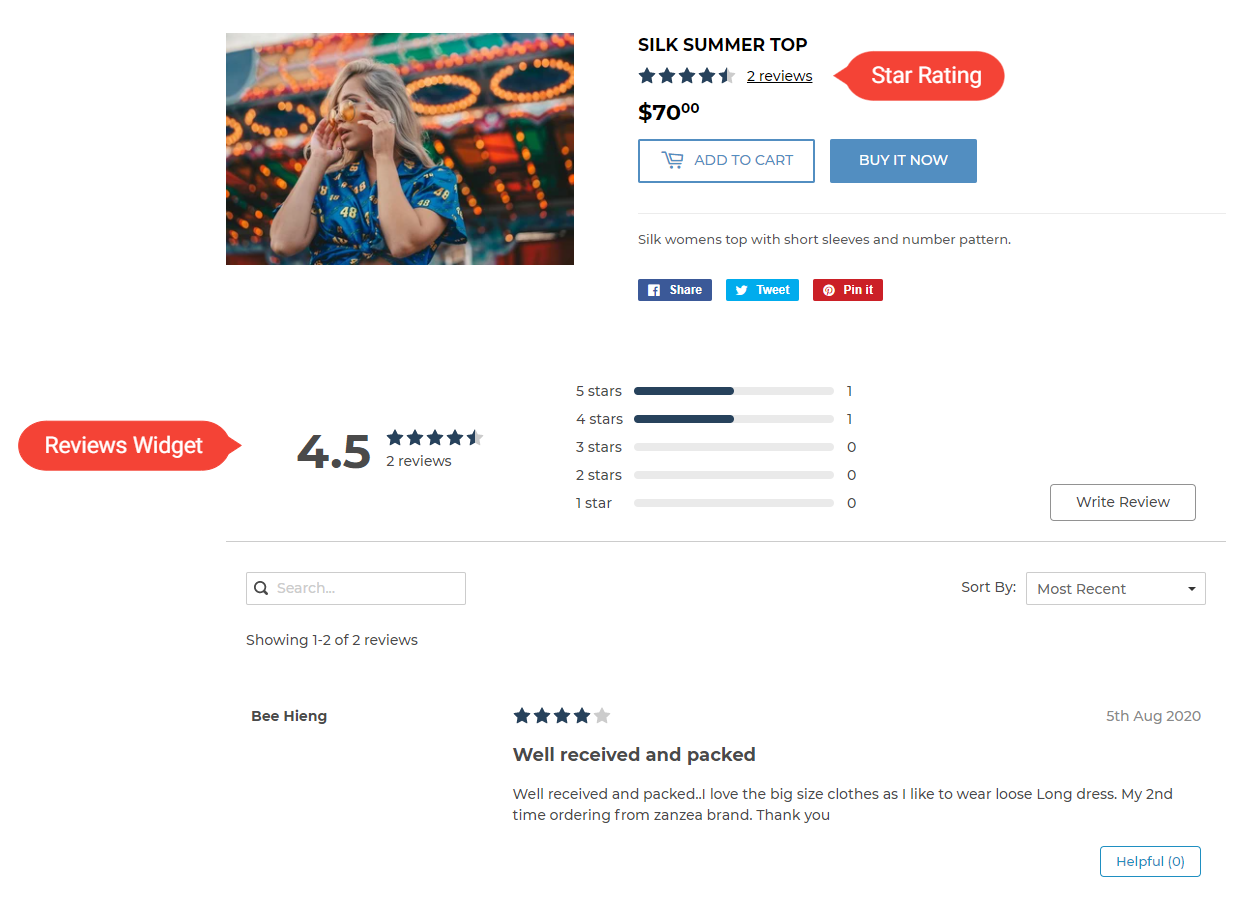 Reviews Widget
Use editor to customize styles for reviews widget.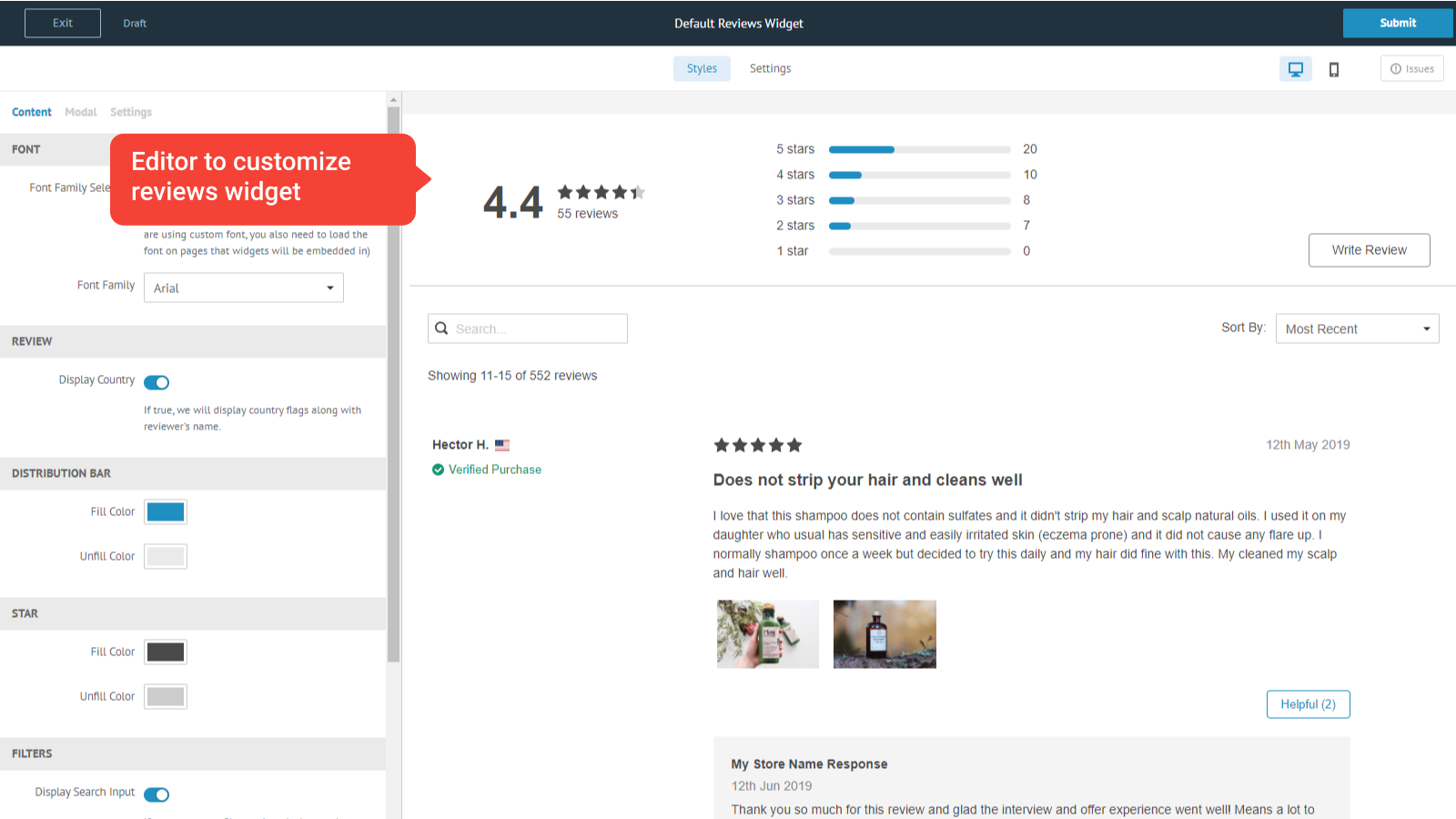 Reviews Management
View and manage all your reviews within console.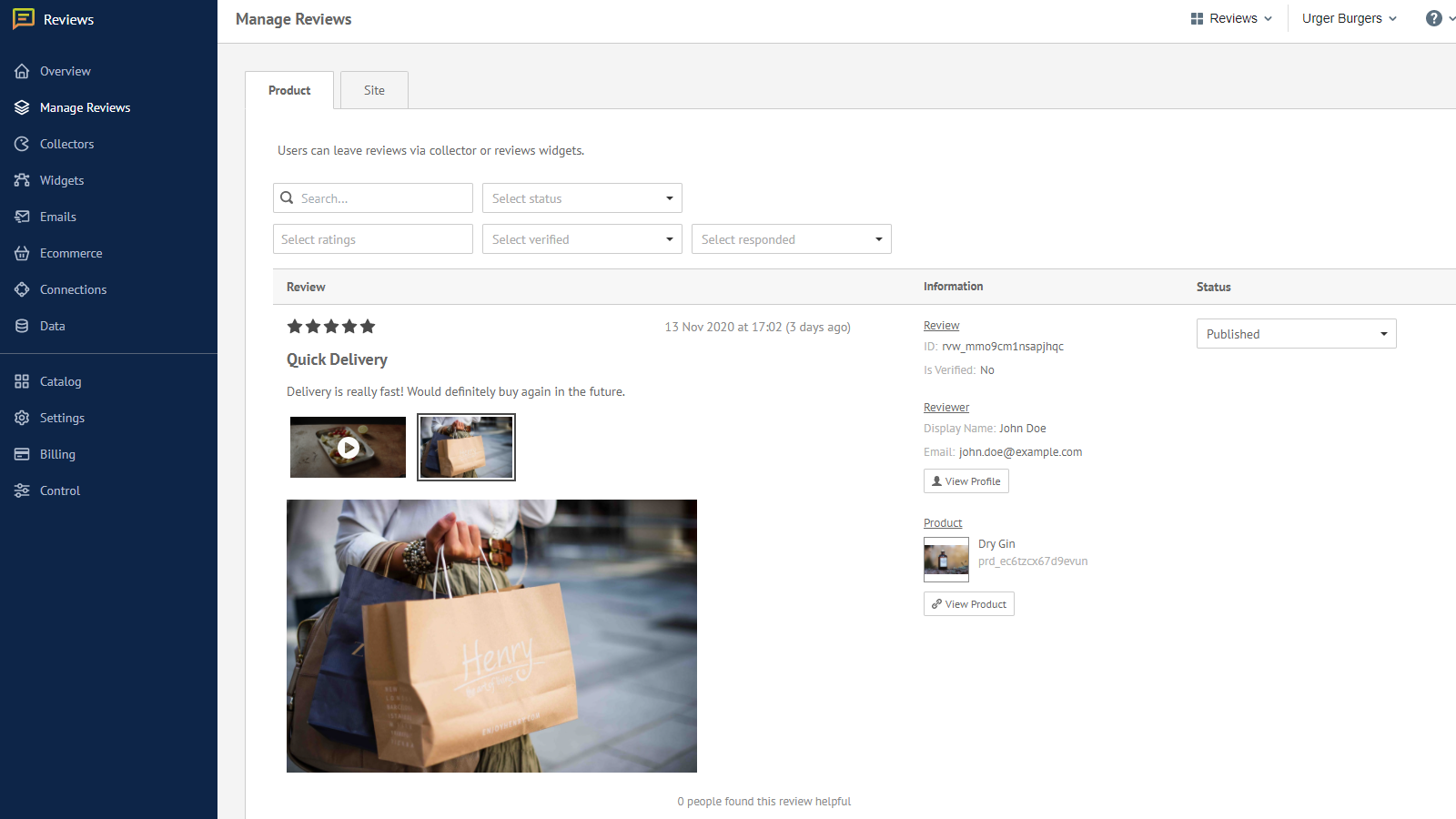 Fully automate reviews collection process
We don't just send a single review request email and call it a day. Using OnVoard's Reviews tool gives you the power to fully automate:
Sending review request emails after customer purchase.
Following up with reminder emails if the user didn't leave a review.
Responding with a discount coupon if user leaves a review.
Notifying reviewers when their review has been responded by admin.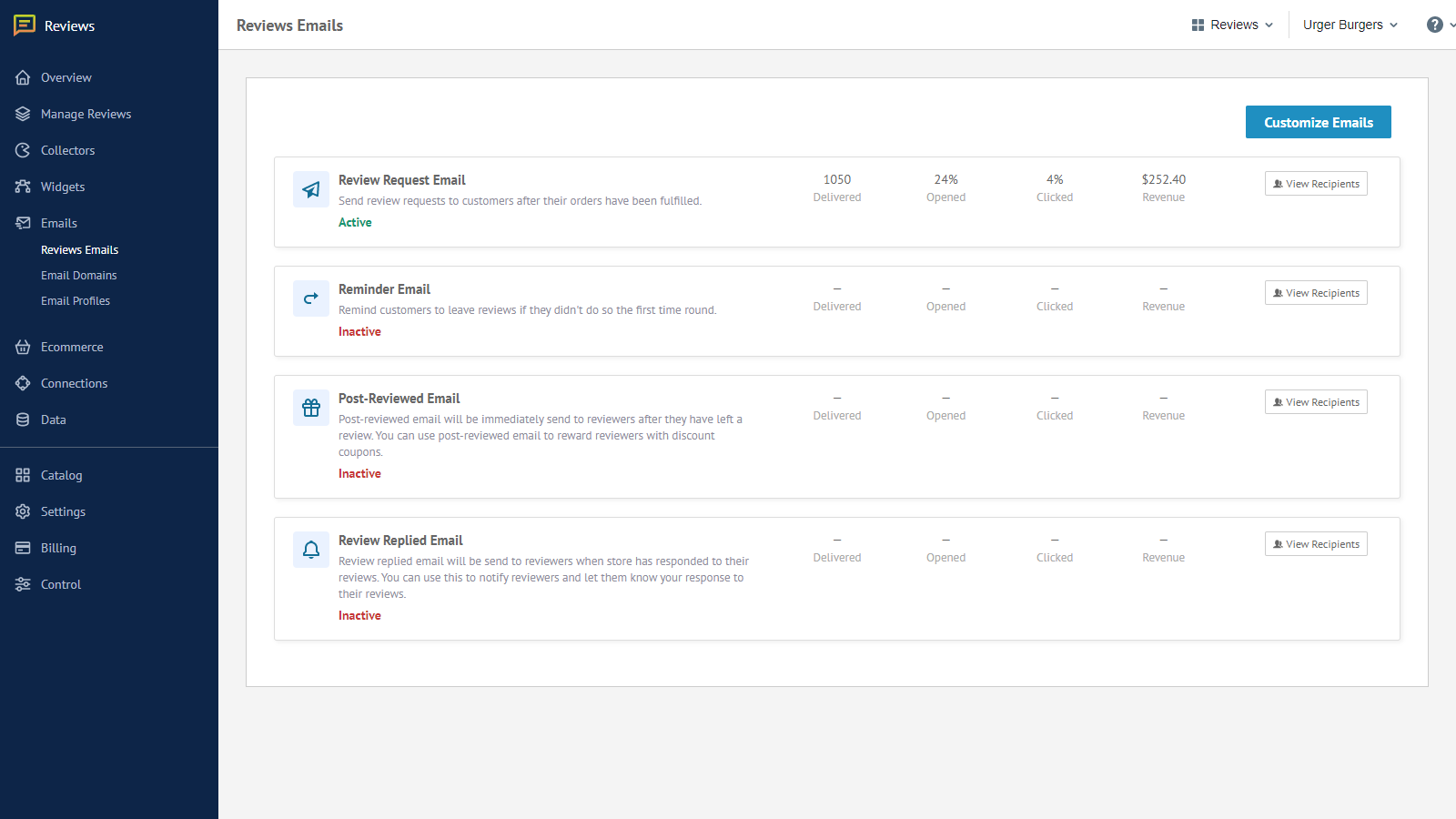 You'll also get in-depth email performance stats for metrics like delivery, open, click, and bounce rates.
Key Features
Style editor allowing you to customize styles and text for widgets
Collect photo and video reviews
Collect site-level reviews
Reviews collector page that supports custom branded url like "submit-reviews.yourdomain.com"
Reviews widget
Star rating widget
Detailed analytics for emails
Mobile optimized
Translate widget to any languages.
No powered by message
Recently Added Features
OnVoard Reviews now supports full language customizations. You can now translate widget to any languages, even Na'vi!
Demo Store
Go to Demo Store and to see examples for reviews widget and star rating.
How to Get Started?
Click "Install this app" button.
Follow setup guide for this app.
Pricing Details
Start with 14 days free trial. See pricing page.
Support
Start selling with EasyStore
Sell and manage your business all in one place