OnVoard AOV Progress Bar
Developed by OnVoard
Use progress bar to boost average order value (AOV).
What is AOV Progress Bar?
When it comes to increasing your store's average order value (AOV), there's no better tool to use than AOV Progress Bar. AOV Progress Bar is an interactive progress bar that changes whenever customers add or remove items from cart. This motivates customers to subconsciously add more items to their cart in order to qualify for discounts.
1) AOV Progress Bar can be used to prompt customers to add more cart items and unlock discounts like free shipping.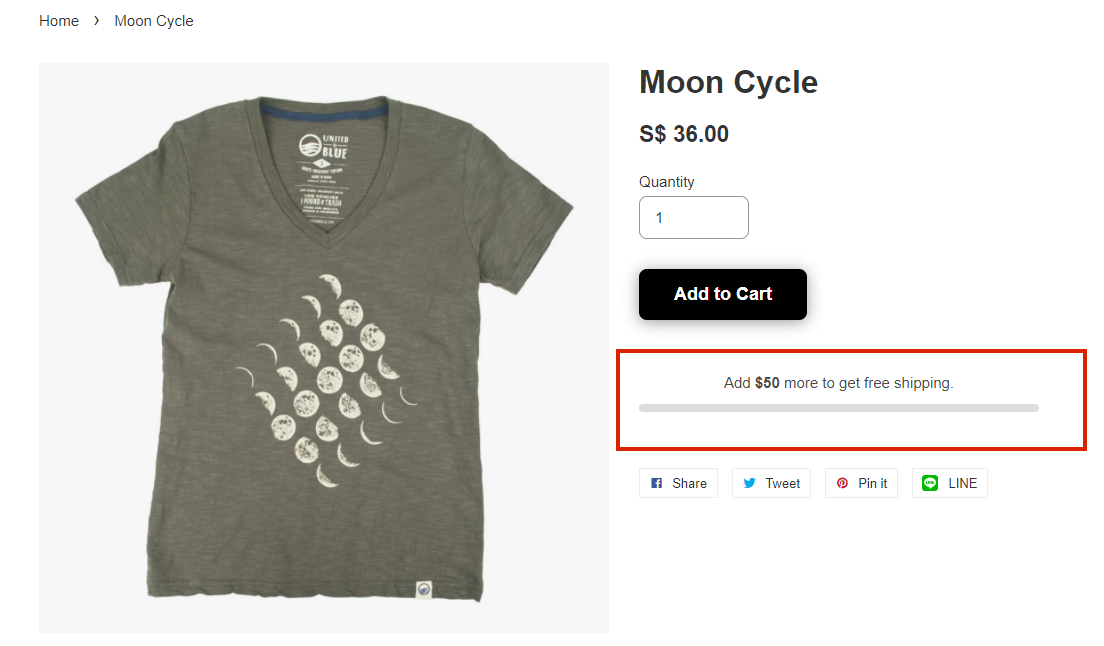 2) Progress bar automatically updates when customer add/remove cart item. You can embed progress bar to multiple locations like cart drawer, product page etc.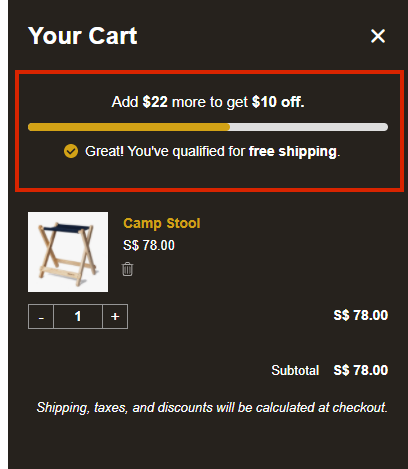 Multi Tiers Discounting
Go beyond offering free shipping to your customers with multi tiers discounting. For example, you can configure discounting in the following manner:
Free Shipping if Cart Amount is greater than $50
$10 Off if Cart Amount is greater than $100

Key Features
Rich text editor for CTA. You can set text color, bolding, italics, underline, etc.
Customizable progress bar. Change style based on your store design.
Inherit fonts from your store. Keep styles consistent with your brand.
Inline widget that doesn't clutter your page.
Javascript API available to adjust widget.
Multi-tiers discounting.
Completely free.
No powered by message.


Requirements
AOV Progress Bar is designed to be placed as an inline widget. This means that you need to edit your code and decide where you want it to be shown. Our rule of thumb is to place in areas when there's "Add to Cart" button.

Some common areas include:
Cart Drawer
View Cart Page
Product Page
Site Header
Demo Store
Go to Demo Store and add cart item to see live demo on how AOV progress bar works.
How to Get Started?
Click "Install this app" button
Follow setup guide for this app.
Pricing Details
Start with 14 days free trial. See pricing page.


Support
Start selling with EasyStore
Sell and manage your business all in one place