Accept more orders via WhatsApp
Turn your WhatsApp conversation into sales
by accepting orders directly through the order form
Get Started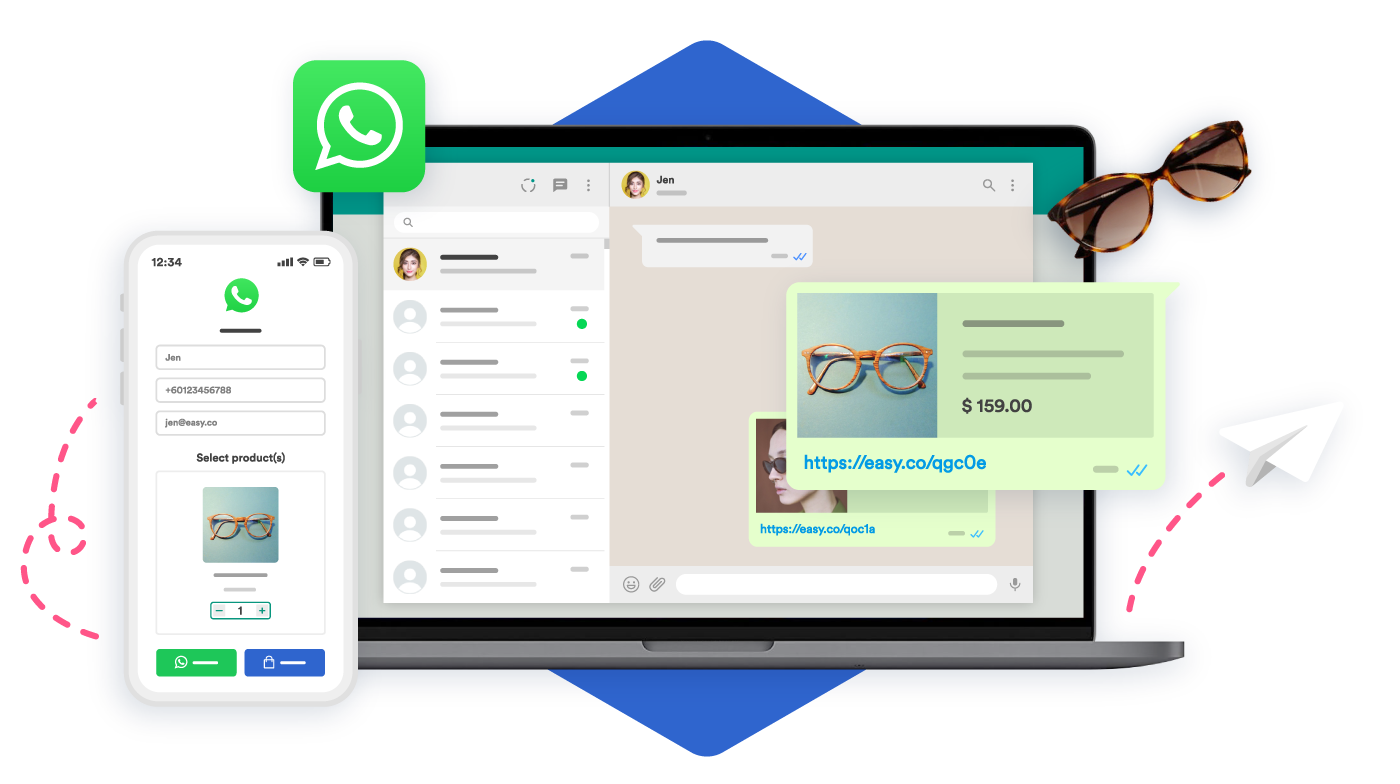 The Order Form that sells
A simple products display layout makes any customer will know how to buy your products straight away via WhatsApp.
You can also collect payments and gather customer information in a fast, easy and reliable way.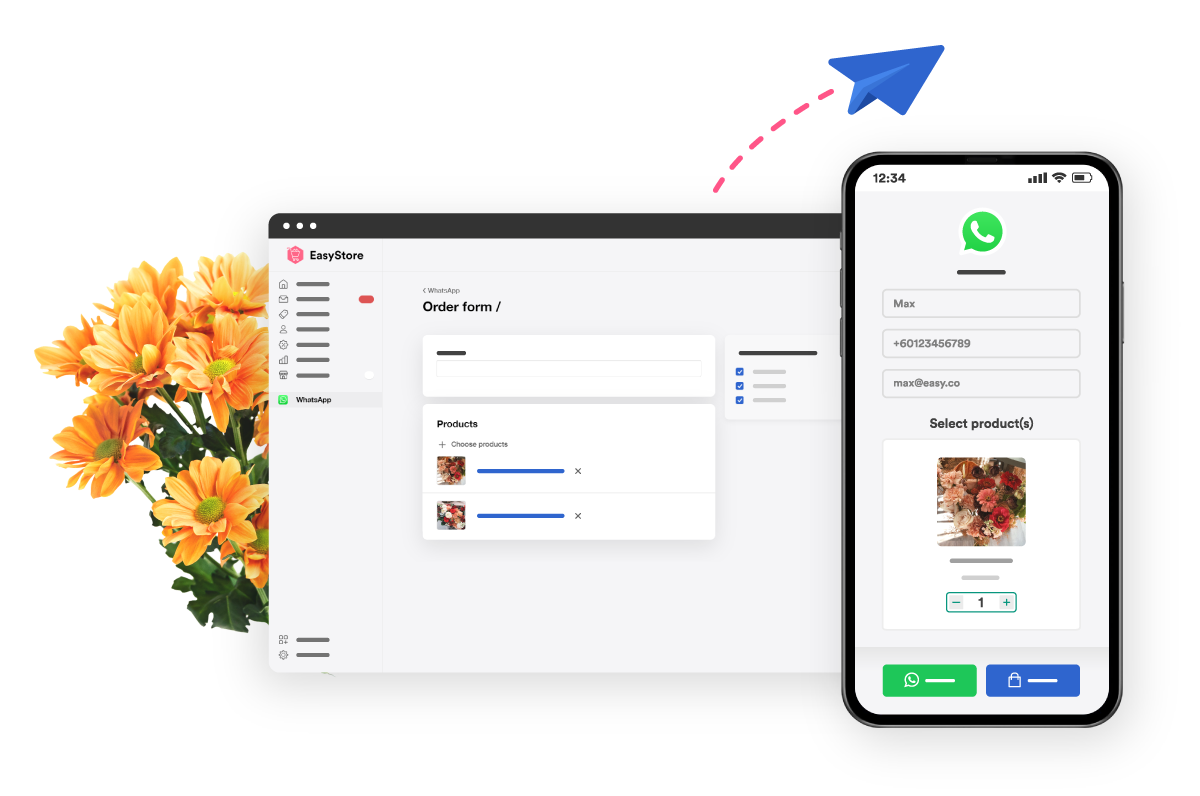 How WhatsApp order form works
Customers place order

Your customers can view your product name, price and photo within a secure form via the auto-generated link. Your customers can also send a message to you for more product details.

Sellers receive order

Customer interaction via Whatsapp allows you to understand your customer needs from the product inquiries. Now, you can chat with the customer and let the customer reviews the order details before placing an order.

Customers make payment

One last step for the customer to complete the order. The customers are required to fill in their necessary information like shipping address and payment. An order confirmation email will automatically send to your customer; at the same time, you will be notified as well.
Auto-collect order details
Order form skips the time-consuming work of collecting customer's shipping address, payment receipt, customer information and etc. All information is automatically stored which enables you to access, review, and learn customers' spending behaviour.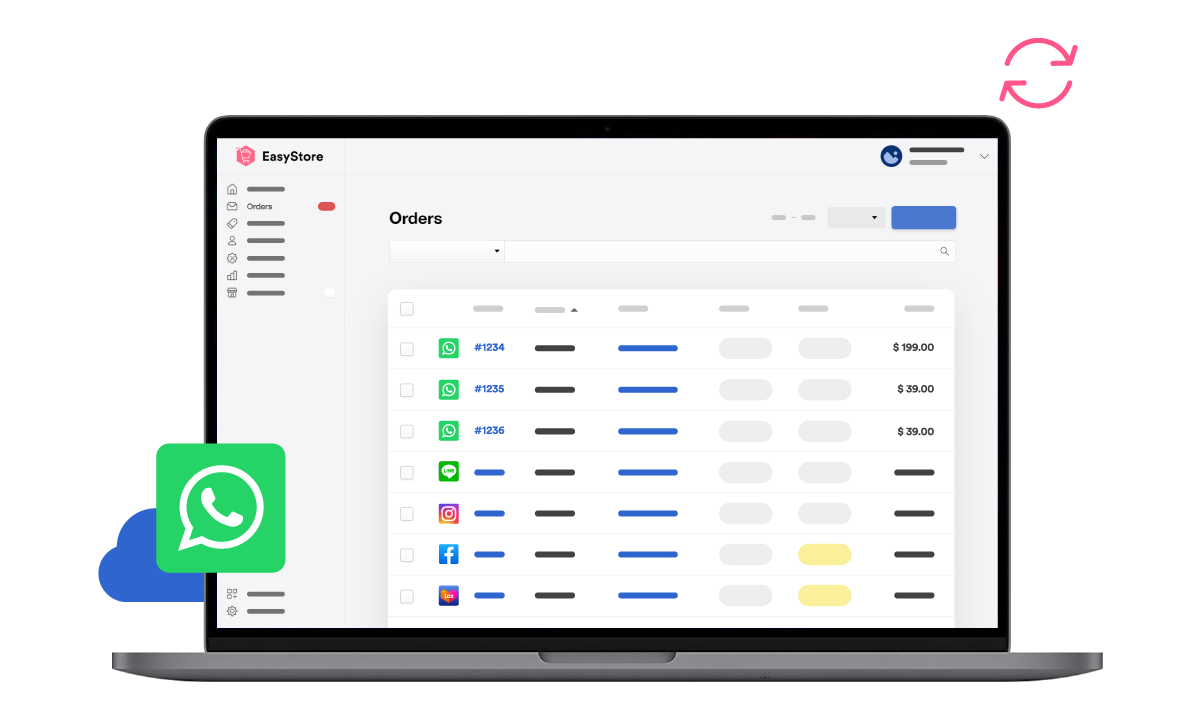 Target different customers
The order form is accessible by customers from any platform. Tailoring order forms that associate to customers' interest able to increase the chance to place an order. You can have different targeted sets of products that matched their preferences to motivate their buying intention.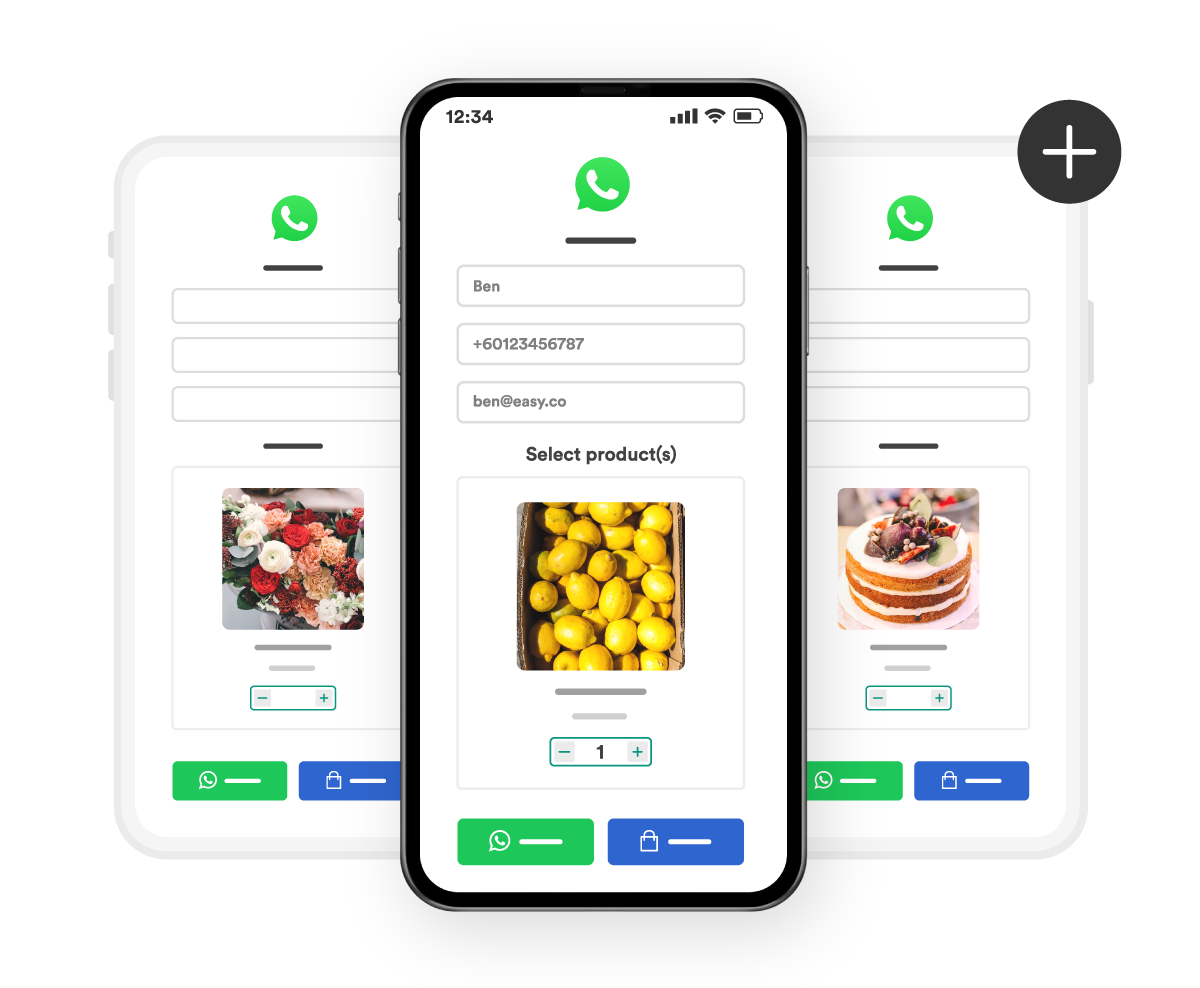 Encourage repeat purchases
The ability to understand your customer often follows by greater customer satisfaction. Hence, the purchase history makes it easier to sell to the same customer again, as this allows you to tailor the order form according to their previous shopping behaviour.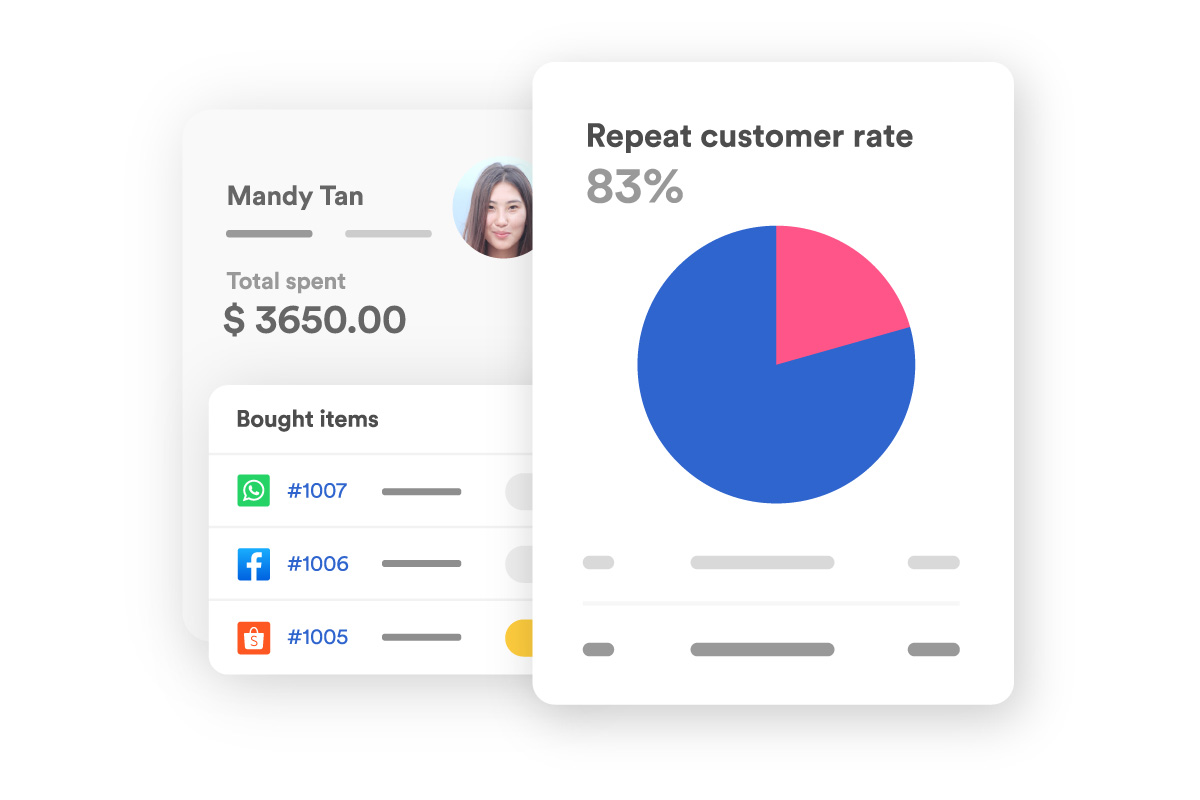 Essential Features of Whatsapp Order Form
Easy to set up

No need for fancy design or a complex setup process. Just one minute and you can start selling right away now with a customizable order form, including your business name, product list and etc. You can tailor the order form that suits different types of customers.

Familiar interface

A Whatsapp lookalike interface makes it simple for customers to place orders within their familiar interface. Closing a deal is all about timing, where this minimizes the time for your customers to explore the new interface.

Referral program

Encourage more people to promote your products with referrals incentive via WhatsApp order form. Each referral will have its own code for an order form. The sales brought by them will be auto-track and you can check it in your EasyStore dashboard anytime.

Abandoned order recovery

Get in touch with intended to buy customers by sending reminders on the order that they didn't complete. Apart from sending an automated notification, use discounts and promotions to invite your customers back to finish their orders in their shopping cart.

Real-time order notifications

Get notified on our Mobile App whenever an order is placed. This enables you to efficiently manage your order right away, avoiding mistakes like the forgotten orders and incompetent order management. With automated order management, your orders will be organized in sequence for easy delivery.

Multi-Currency

These order forms support multicurrency based on your customers' location. This enables customers from the selected region to browse through the catalogue and purchase your products according to their respective currency.

Manage orders everywhere

Quickly access to WhatsApp order form on your mobile devices to tailor the best order form according to your customer's needs. You can create, edit or even manage your order form on the go.
3 Modes of Order Form
Basic Order form

Provide multiple choice of payment and shipping methods for your customers

One-Page Order Form

Enable customers to pay and checkout easily within WhatsApp

Shortlink Order Form

Accept orders only without the need to setup any payment or shipping method.
Why businesses use EasyStore
We used to manage our business manually, switching between different platforms to manage our business. It was really disorganized. We don't have to do much with EasyStore because it will categorise which consumers originated from which platform for you.

Darasara

Raushan Yuzer — Founder

Previously we spent so much time and manpower doing stock count and inventory for every outlets. Now, we remove all the manual work and only allocate one person to manage the inventory, orders and product, because everything can be done in EasyStore.

Bayu Somerset

Mohamad Emir — Managing Director
Brands that love EasyStore
Start selling with EasyStore
Sell and manage your business all in one place