Sell more than Lazada
with EasyStore
Import your products from Lazada and sync to more sales channels to grow your sales.
Get Started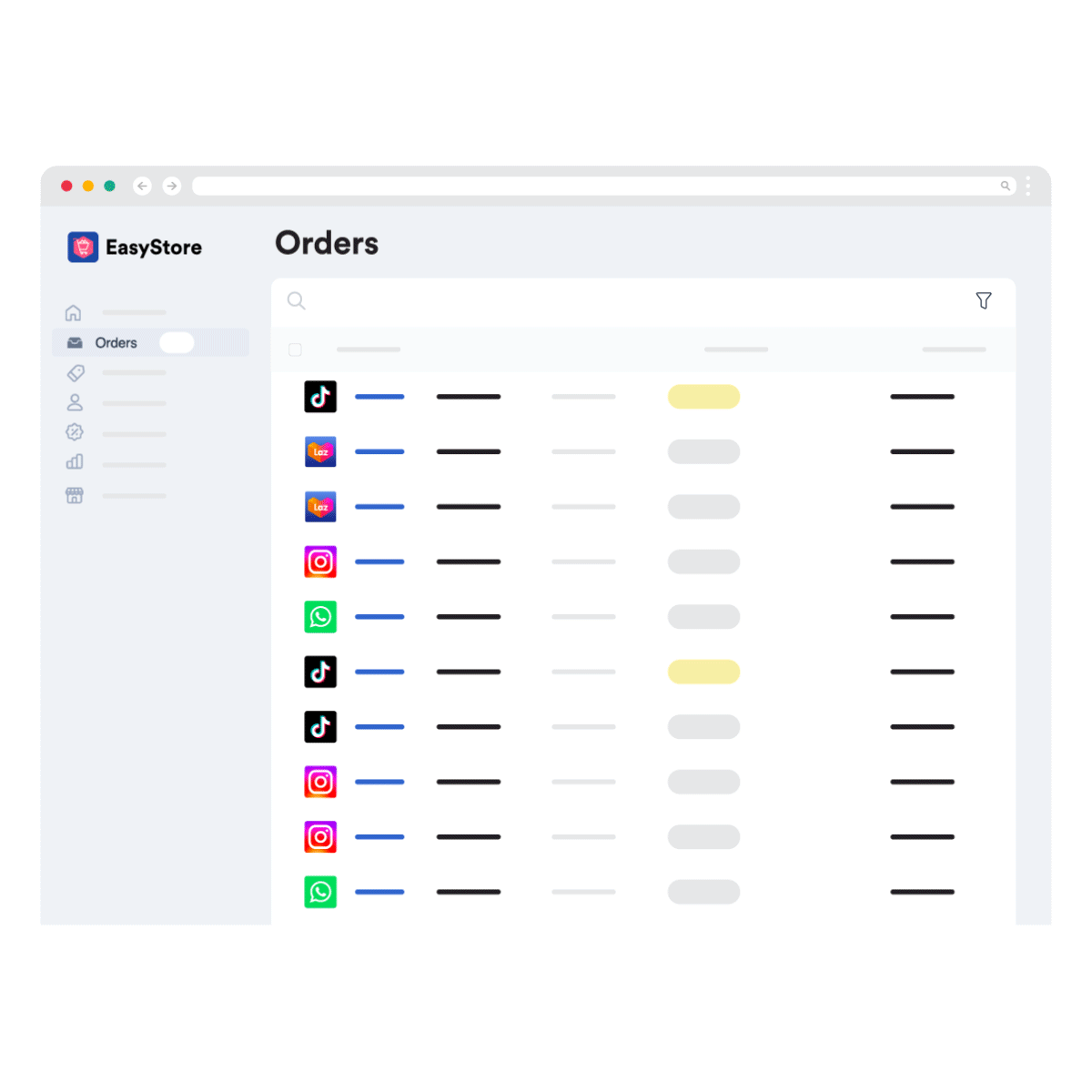 How EasyStore helps you to sell more
Lazada Sellers favourite features in EasyStore
Photo watermark

Apply attention-grabbing watermark on product photo to ensure your products can always stand out among the crowd.

Display Lazada rating in online store

Captures and display customer reviews about your products from Lazada to your online store in real-time.

Bulk orders management

Fulfill multiple orders and download print airway bills at once with Lazada or third-party logistics integration.

Import products from Lazada

Upload products from Lazada to EasyStore's backend in just a few clicks. Your Lazada reviews and shop rating remain unchanged.

Sync product to Lazada

Quit editing product one by one. You can automatically sync product information from EasyStore to Lazada in real-time.

Auto update inventory

Inventory is automatically updated for all your sales channels to prevent from overselling and underselling situations.

Pre-order option

Never miss a single potential sales. This feature helps to turn sold out product to pre order option for customers to place order.

Selling price adjustment

Enjoy the freedom to set different selling price for all the sales channels you're selling on, to maximize your product profit margin.
How it works?
Import products from Lazada

Start selling on more sales channel

Manage all orders in EasyStore
Why businesses use EasyStore
We used to manage our business manually, switching between different platforms to manage our business. It was really disorganized. We don't have to do much with EasyStore because it will categorise which consumers originated from which platform for you.

Darasara

Raushan Yuzer — Founder

It is important for us to track all the data in one system, and EasyStore made it for us. We are also able to provide a more personalized experience to customers regardless they make the purchase in-store or online.

ADNAA

Azlan Bin Adas — Managing Director
Brands that love EasyStore
Start selling with EasyStore
Sell and manage your business all in one place