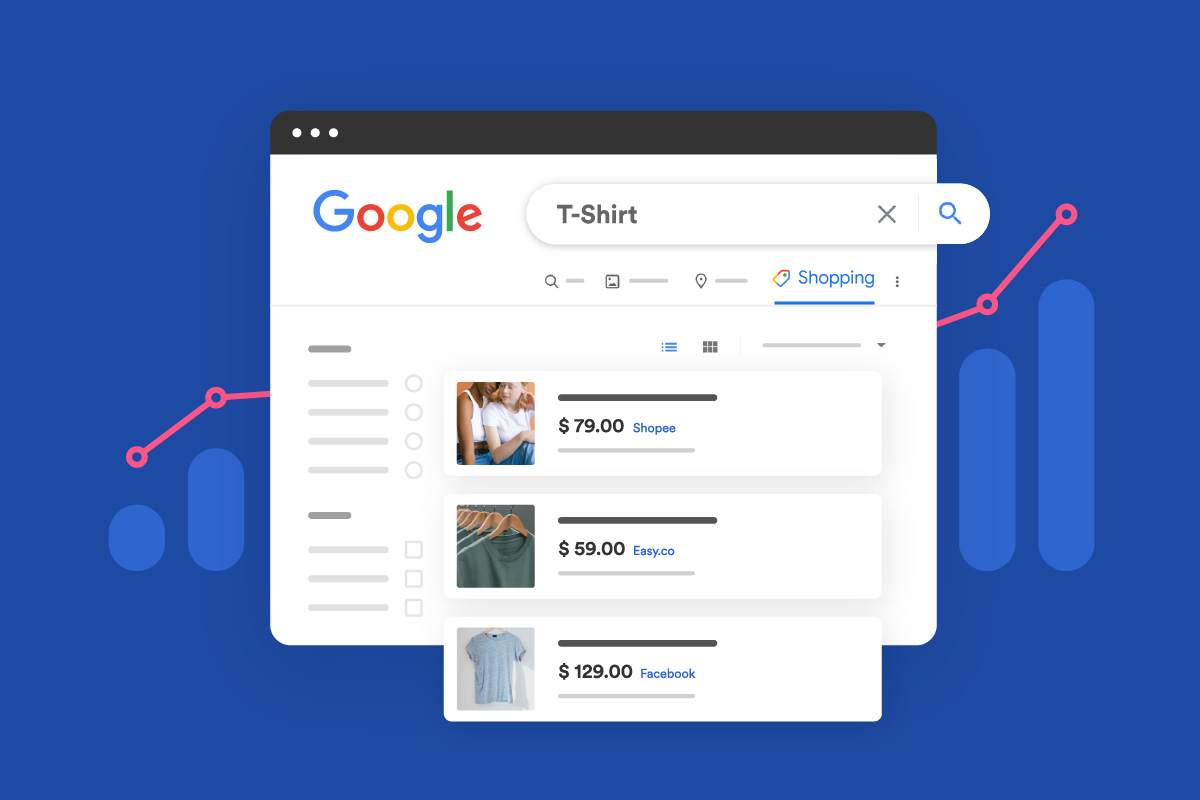 Supercharge Your Marketing on
Google
Promote your products with free listings to reach hundreds of millions of potentials shoppers on Google each day
Available on Lite, Standard & Business plan. Enable Google Shopping
What is
Google Shopping

?

Google Shopping is a product comparison tool within the Google search engine. It allows you to show your product catalogue across Google to reach potential shoppers. They can search for, compare and shop for products across different businesses that have paid to advertise the products.

With Search Engine Marketing(SEM), you'll be able to show your ads to the right customers on the search engine result page and increased visibility. You can effectively target audience, drive traffic, and boost sales conversions.
Why Connect Google Shopping on EasyStore
Why Connect Google Shopping on EasyStore
Reach billions of qualified customers
Google is the most popular search engine to make your product more searchable from potential customers online. Hence, featuring your products on google as well as other sales channels on EasyStore to achieve unlimited product exposure.
Increase your business's visibility with SEM
SEM is a great way to bring in customers that are more likely to purchase from you as they already know what they are looking for from the search results. EasyStore's SEO editor helps you see rises in search results ranking for better keyword targeting.
Speed up your Google ads setup process
Get rid of the single product upload! Link your product from EasyStore to Google Merchant Center in a few clicks. It helps to save 70% time and resources to set up Google Shopping ads.
Google captures 85% of mobile traffics

59% of shoppers claimed to use Google to search for the products that they intended to buy
How EasyStore Google Shopping Grows Your Business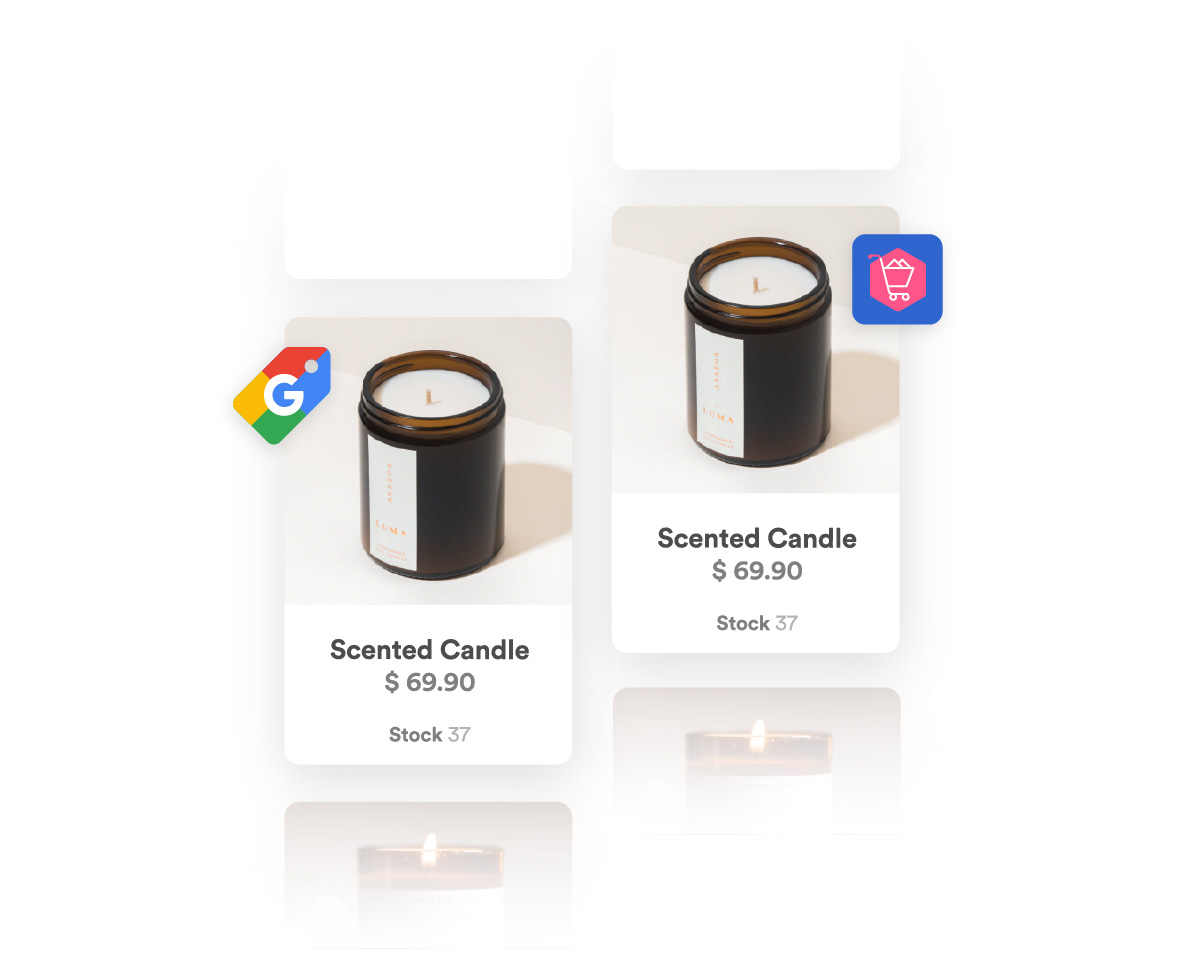 One-click Integration with Google
Connect your product catalog to Google Merchant Center with EasyStore in one click. With this, any changes made on EasyStore will be reflected on Google.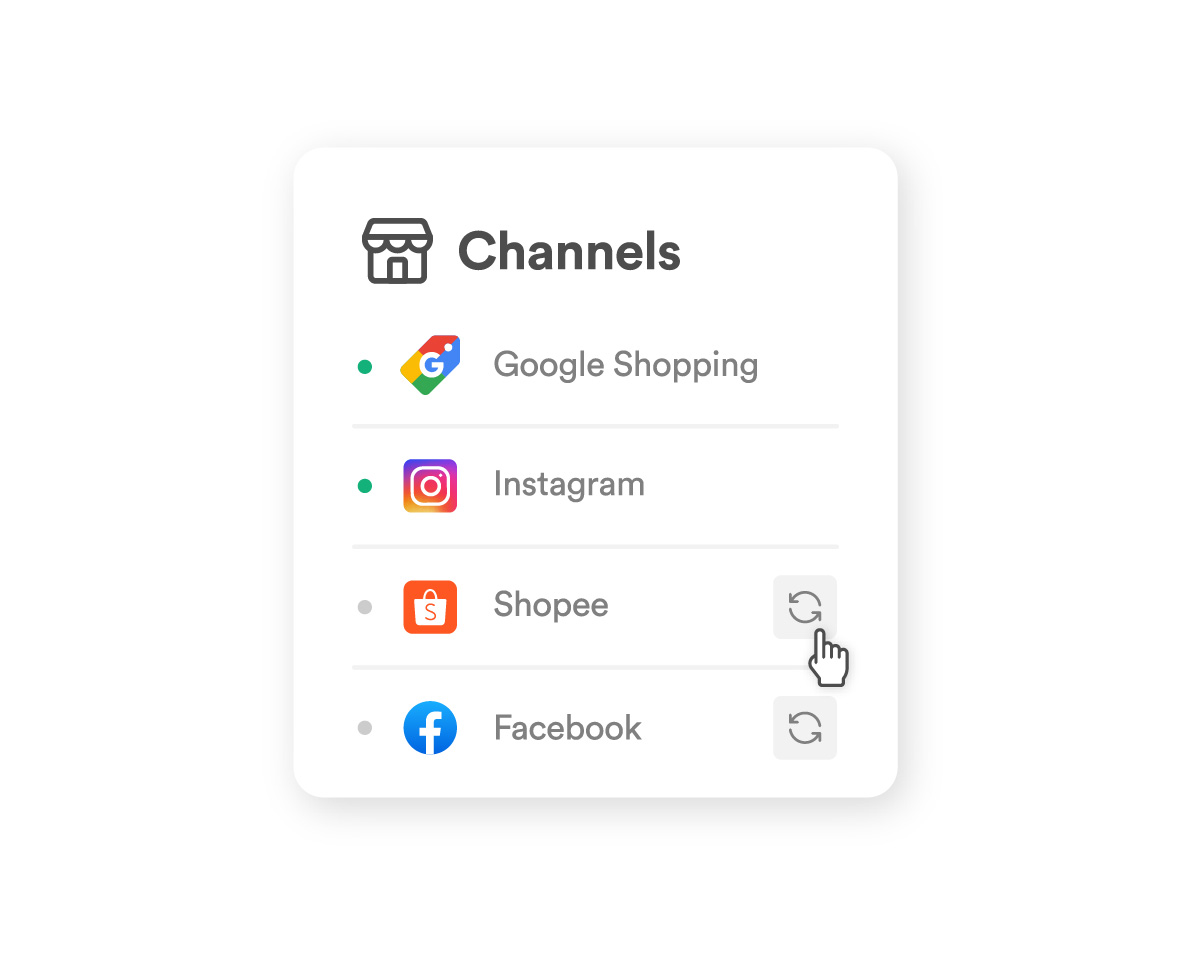 Traceable Product Sync Status
Quit manually sync sales channel data for a complete business view. Instead, you can automatically sync product information from EasyStore to Google Merchant Center in real-time.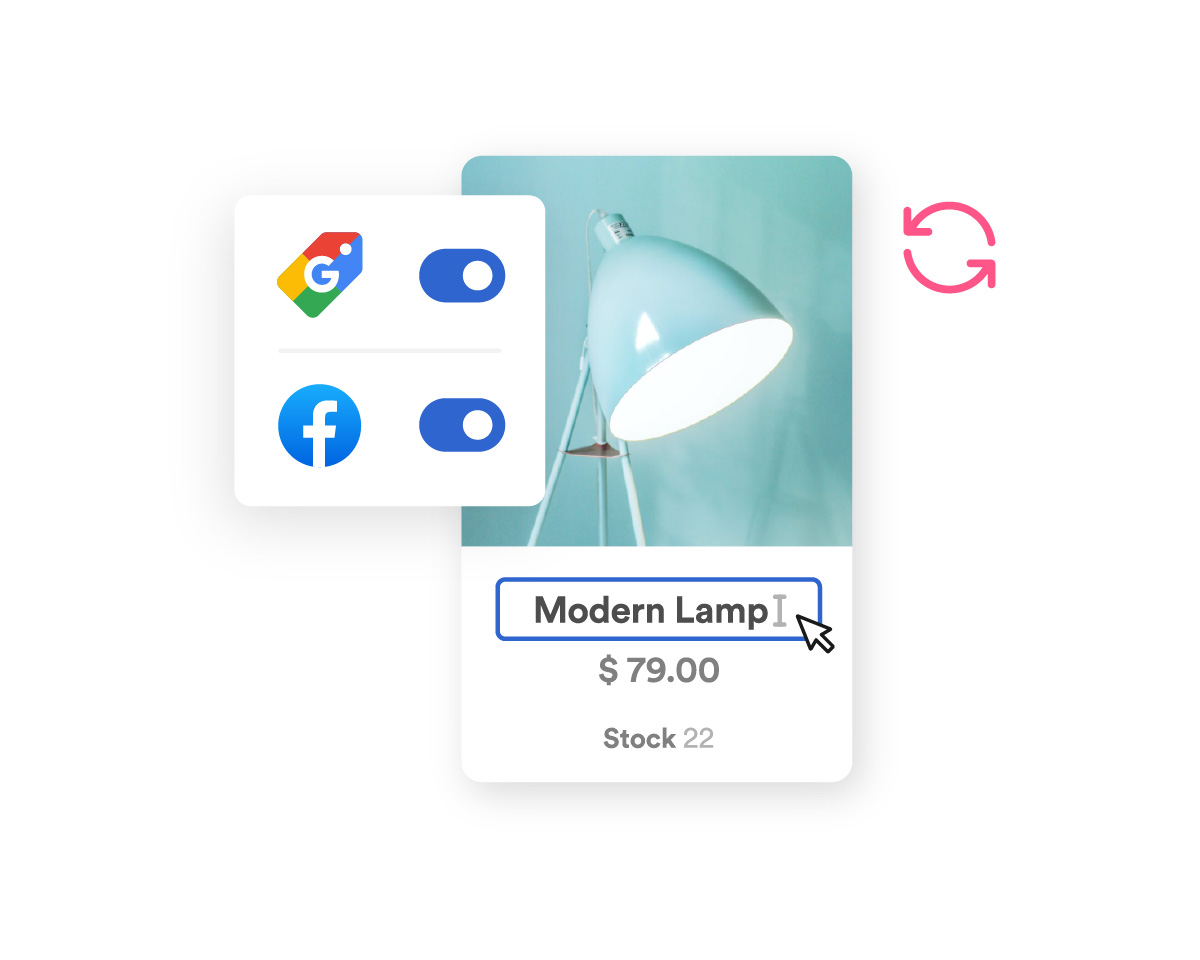 Automated Stock Management
Updating inventory details is often a hassle. Once integrated with Google, your entire inventory count is automatically updated for Google Merchant Center and other sales channels.
How It Works
1

Upload your products

2

Connect to Google Merchant Center
*Make sure you have a Google Merchant account*

3

Start Selling on Google!
Prepare Your Business To Connect With Google on EasyStore Now!