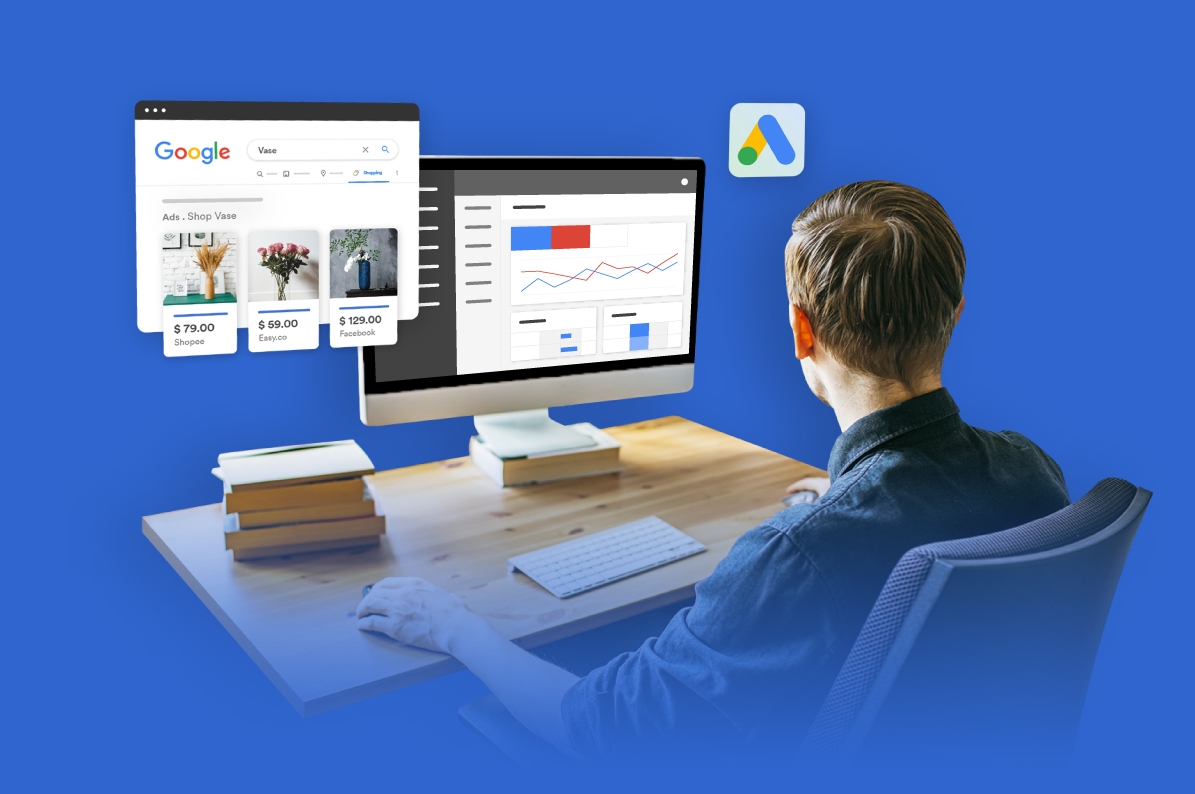 Drive Profits with
Google Ads
Automate your advertising that grows your business without leaving EasyStore
Get Started
What is
Google Ads

?

Google Ads is an online advertising program offered by Google. When you advertise with Google Ads, you can create online ads to reach the right people when they're searching for what you sell. Turn visitors into valuable customers with your well-timed ad, whether they're on desktop or mobile.

The ads are managed online, so you can create and change ads campaign at any time, including the ad content, settings, and budget. Ultimately, it helps promote your business, raise brand awareness, and increase traffic to your online store.
Show Up When People Search for Your Offerings
Advertise on Google Search, Google Shopping, YouTube to drive traffic and sales
Why Advertise with Google on EasyStore?
Why Advertise with Google on EasyStore?
Reach billions of qualified customers
Google is the most popular search engine to make your product more searchable from potential customers online. Hence, featuring your products on google as well as other sales channels on EasyStore to achieve unlimited product exposure.
Increase traffics & boost sales with SEM
SEM is a great way to bring in customers that are more likely to purchase from you as they already know what they are looking for from the search results. EasyStore's SEO editor helps you see rises in search results ranking for better keyword targeting.
Speed up Google ads setup process
Get rid of the single product upload! Link your product from EasyStore to Google Merchant Center in a few clicks. It helps to save 70% time and resources to set up Google ads.
Google captures 85% of mobile traffics

59% of shoppers claimed to use Google to search for the products that they intended to buy
How EasyStore Google Ads Helps Your Business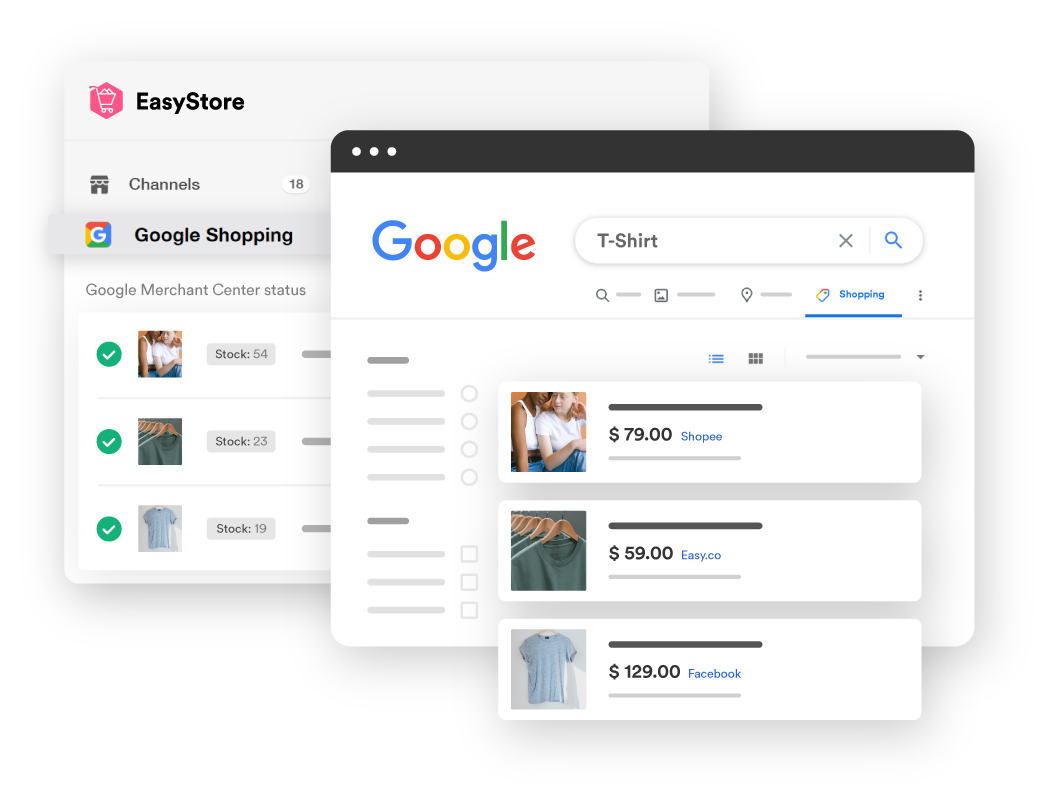 Automated Product and Stock Management
Connect your product catalog to Google Merchant Center with EasyStore in one click. Any changes made on EasyStore will be reflected on Google once integration is made.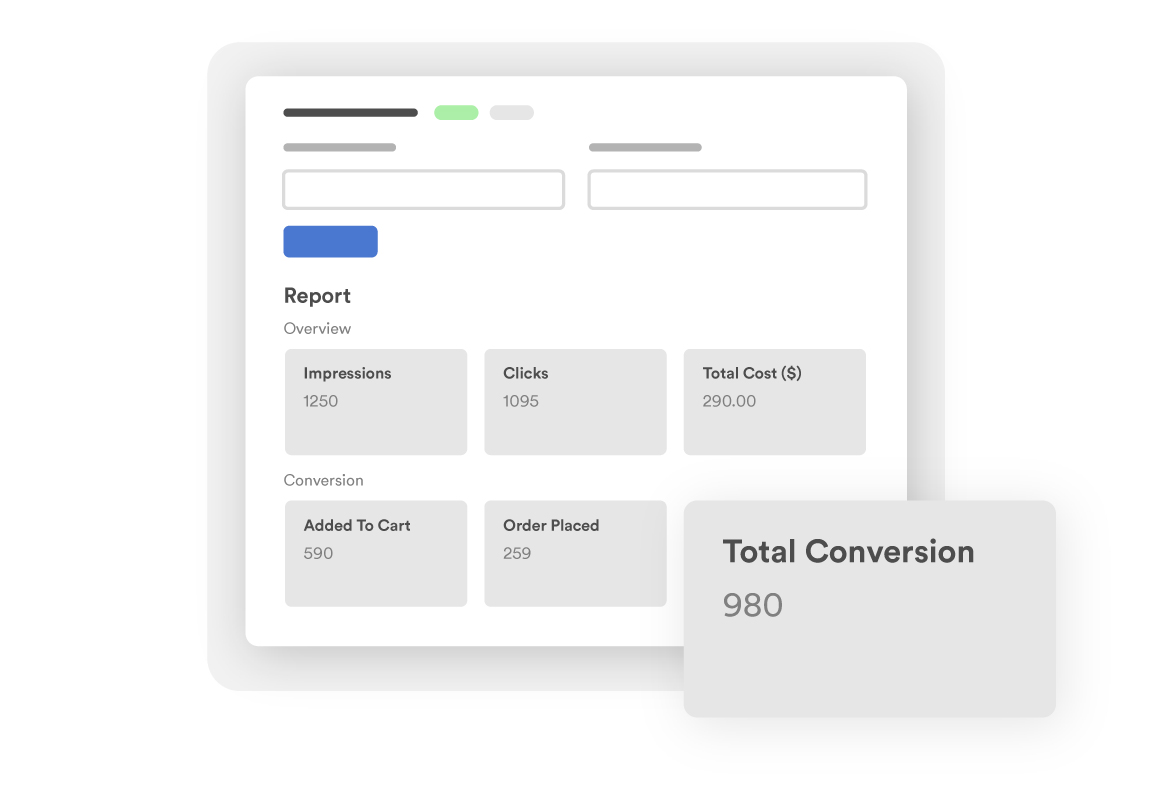 Get Results Right From EasyStore
To make your ads even more successful, we'll provide reports and insights so you can track your ad's performance and costs.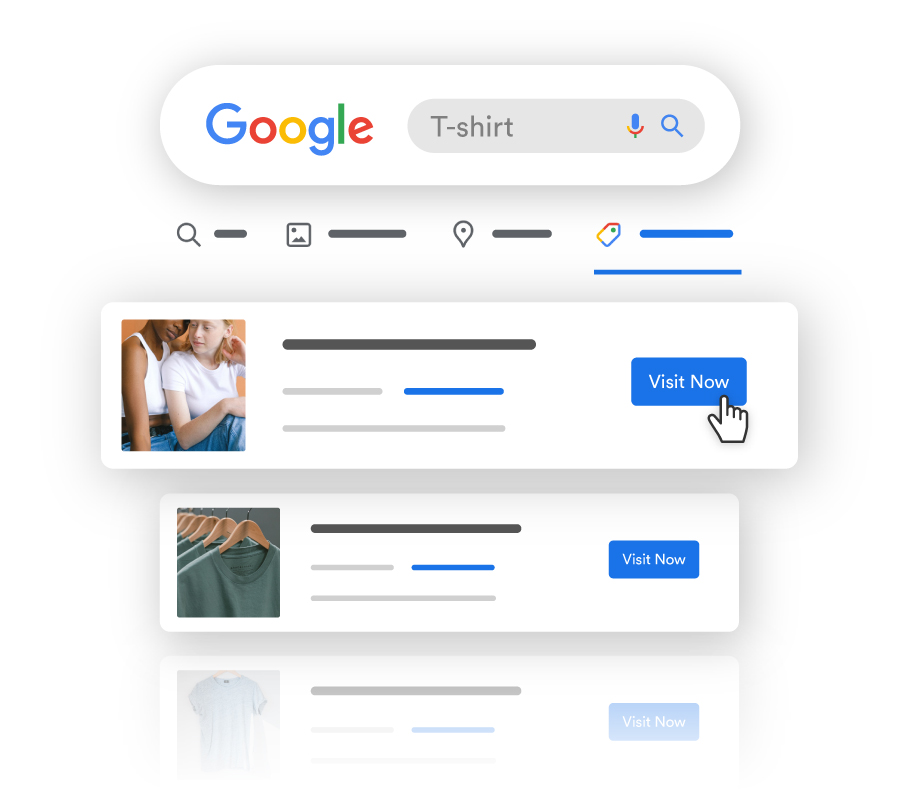 Boost Your Ads With Free Listings
Get more customers by showing up when they're searching for businesses like you on Google Search. You can adjust your advertising cost without leaving EasyStore.
How It Works
1

Enable Google Merchant Center

2

Connect to Your Google Ads account

3

Start Promoting Your Ads!