Smartarget Popup
Developed by Smartarget
Use Popup to increase your website's conversion rate
Get more sales using Smartarget Popup
Add popup on your website for desktop and mobile users. Show users limited time offers, announce, product launch, etc.

Customize the design of your popup by choosing the colors, adding an image and choosing it's location.

You can also define how often the popup will be shown to the users.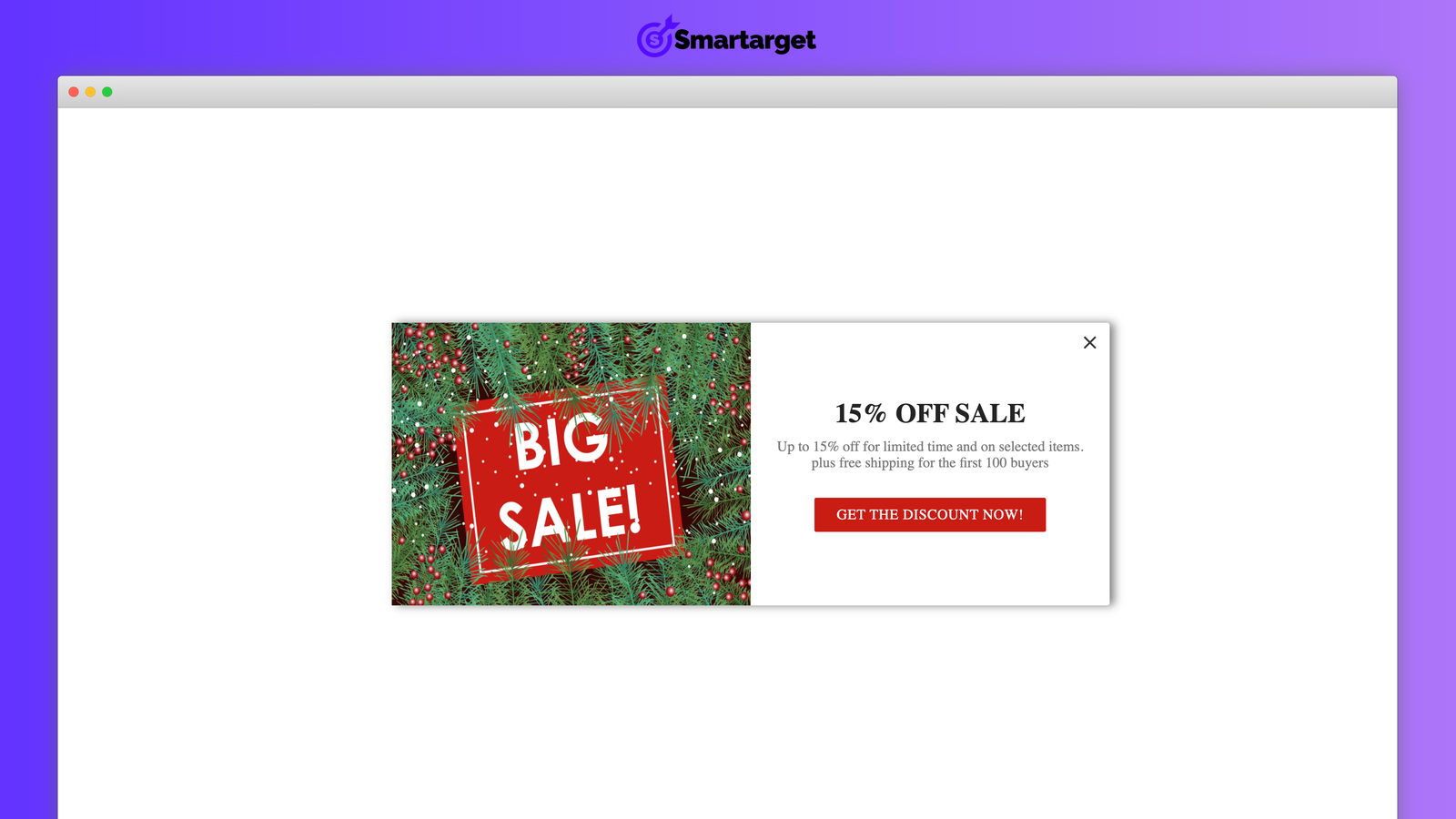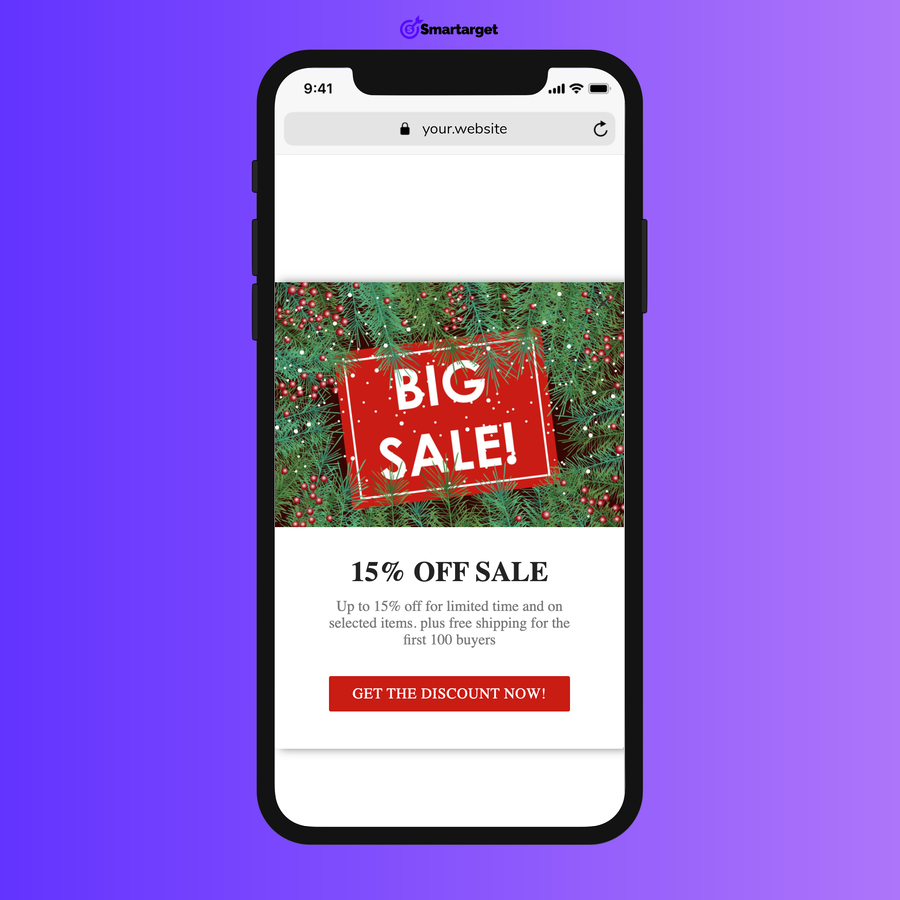 Start selling with EasyStore
Sell and manage your business all in one place