POINT OF SALE
New retail business
with one system
Checkout Anywhere

Easily manage, save, and retrieve shopping carts to keep checkout moving quickly. Show your smartphone or tablet to let customers checkout on the spot from their own devices. More sales, faster queue.

Inventory Management

Stay on top of your inventory and assign products to different sales channels and locations. Your count will automatically update when an order is fulfilled from that source.

Unified Reporting

Make informed decisions with detailed insights into staff members, location, time period, or customers.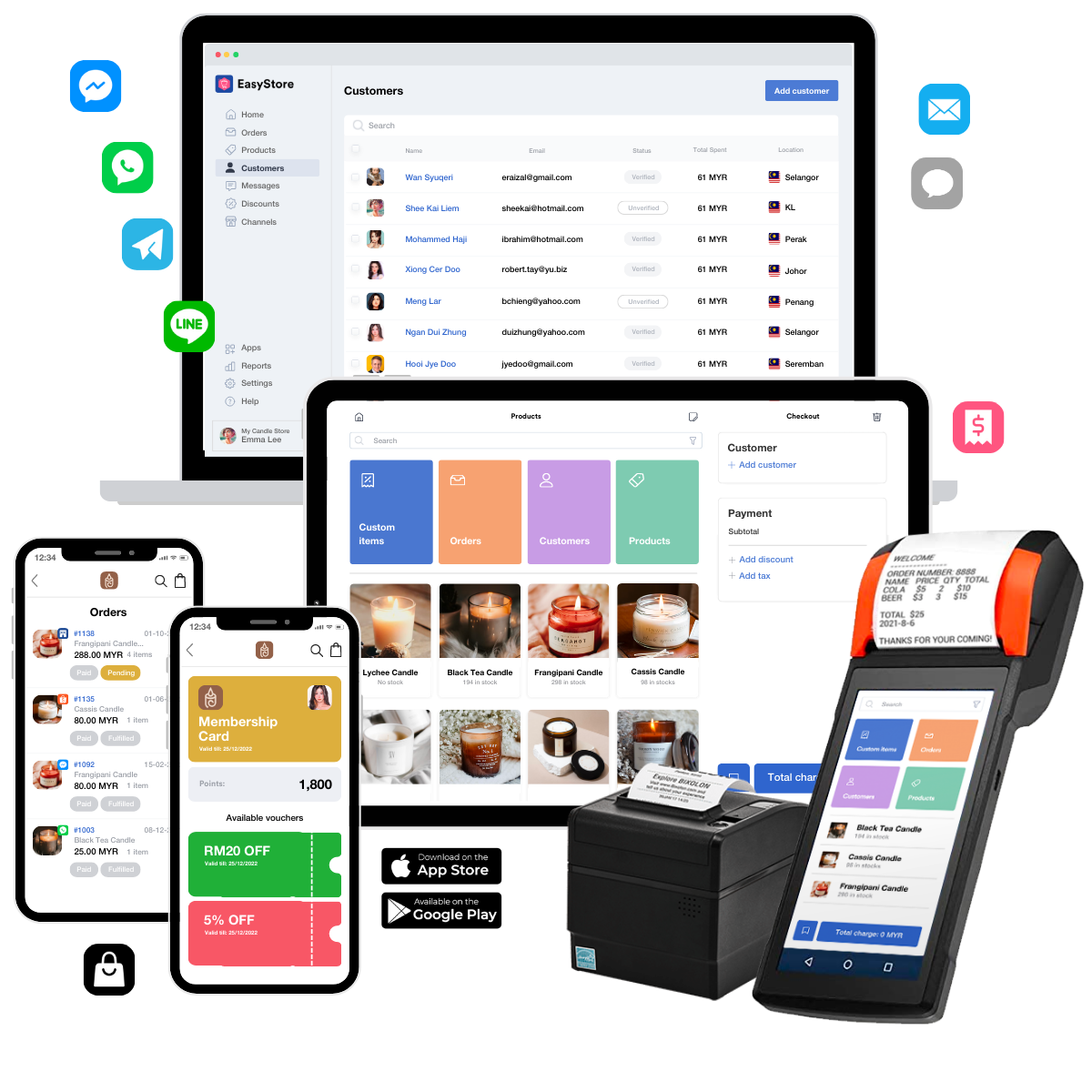 SHOPPING APP
Unified online and
offline with mobile
Digital Member Card

Customers get to enjoy quick access to general info, shopping catalogue and manage loyalty program right at their fingertips.

Repeat Purchases

With all the purchase history shown in the app, customers able to make their repeat purchase decision real fast, with just one click.

Ecommerce App

Customers can quickly access your online store from mobile. Mobile-first design makes it easy to scroll, shop, and pay on a phone.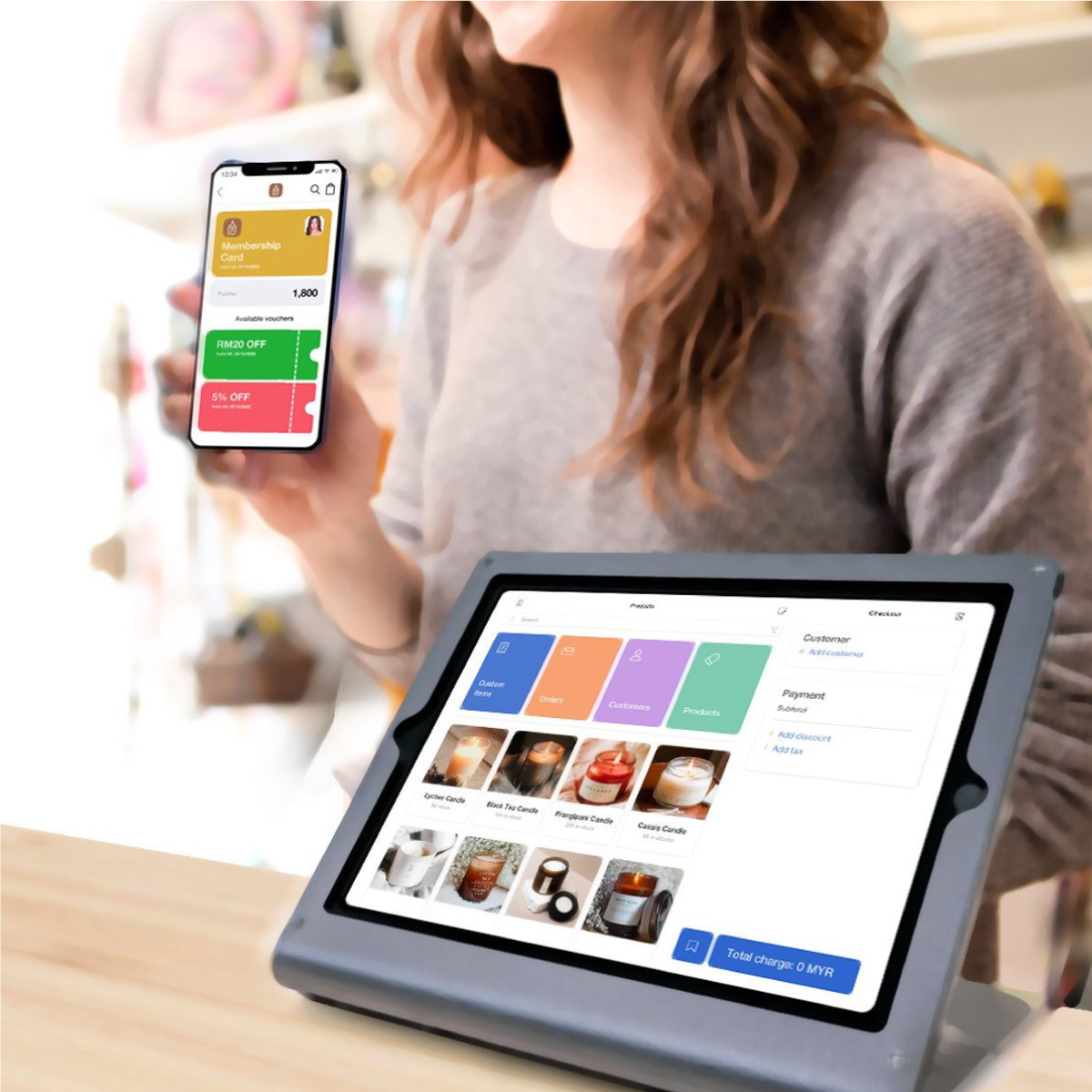 LOYALTY PROGRAM
Keep your customers
coming back
Loyalty Points

Use Points in your loyalty program to reward customers for purchases or visits. Grow brand engagement and build long-term customer relationships.

Membership Tiers

Membership provides a sense of belonging to the brand. Multi-tier membership programs incentivize customers to spend more by moving up to higher levels of the program. You earn status just by enjoying what you already love.

Reward Voucher

The best way to retain a customer is to offer them a reward voucher to get them keep coming back and spend. Not only that, it is also act as the privilege while moving up the membership tiers.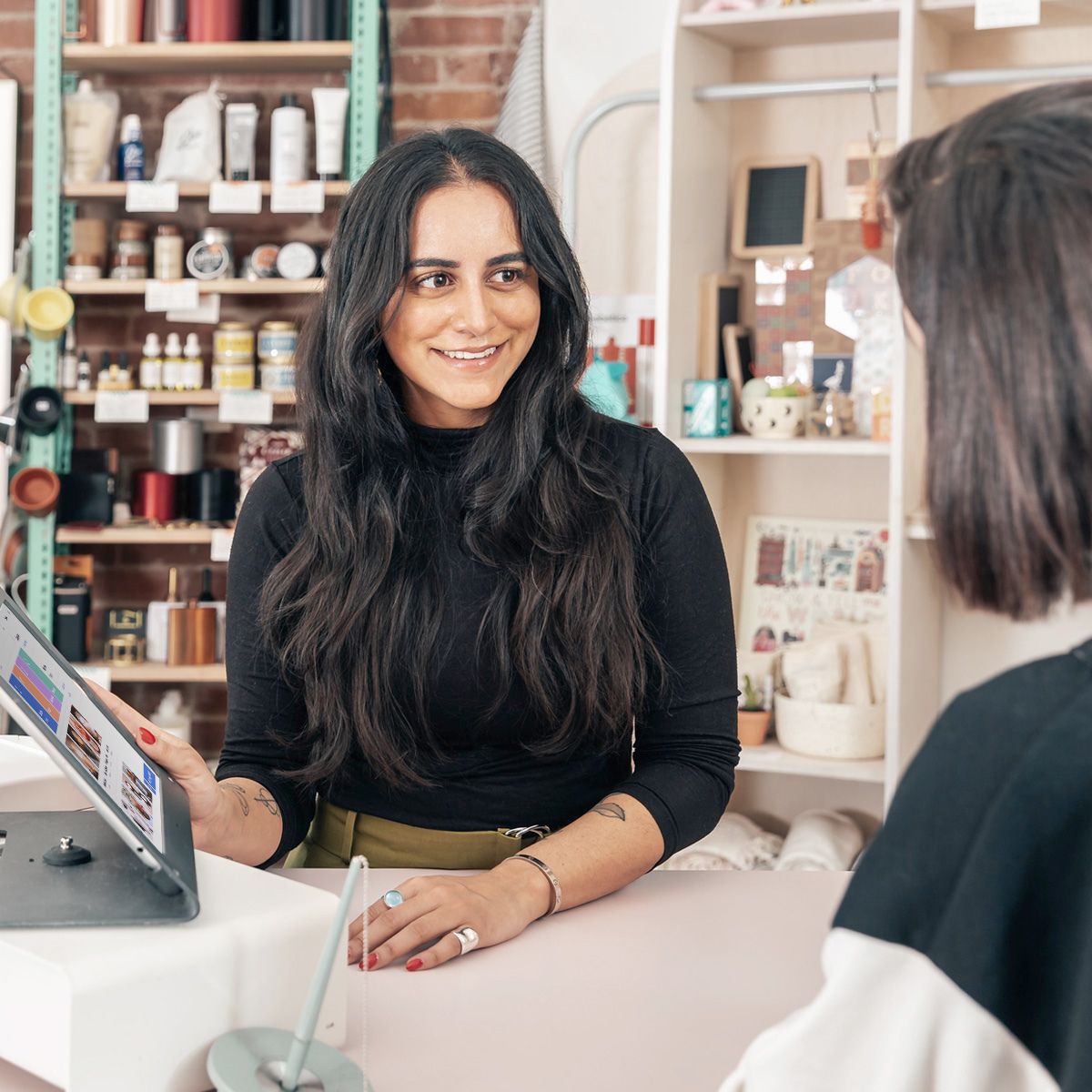 SINGLE DASHBOARD
Sync all sides
of your business
Product & Inventory Tracking

Track, measure, and manage your product inventory across channels with ease - all in one place.

Order Processing & Fulfillment

Manage all your orders received across channels within a single platform.

Customer Database & Membership

Access to data like purchase history or loyalty status, you can get to know your customer better and build lasting relationship.

Reporting & Analysis

With the information you gain, you can focus more precisely on offering promotions and improve business performance.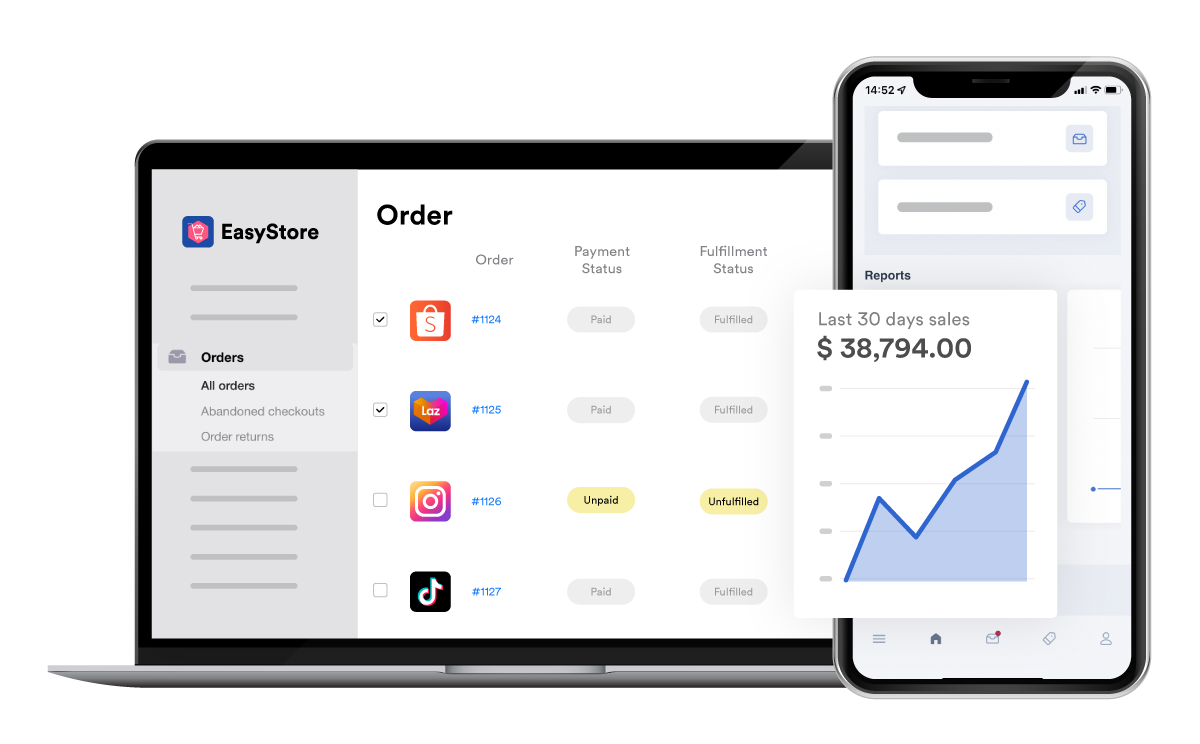 Why businesses use EasyStore
We used to manage our business manually, switching between different platforms to manage our business. It was really disorganized. We don't have to do much with EasyStore because it will categorise which consumers originated from which platform for you.

Darasara

Raushan Yuzer — Founder

When we started HERMANAS, we use WhatsApp and Instagram. It's hard to keep track thousands of messages. EasyStore cut us a significant amount of time and easy to manage.
Brands that love EasyStore