OnVoard Prompt: Email Popups & Upsell
Developed by OnVoard
Popups to capture email and upsell. . Highly customizable!
Most pop-up vendors are obsolete. They think of pop-ups only as a medium to collect leads. OnVoard Prompt is a generational product that reinvents what you can think you could create with pop-ups. Using Prompt, you will get tons of opportunities to engage onsite visitors and optimize store revenue.
Here are some kinds of Prompts you can create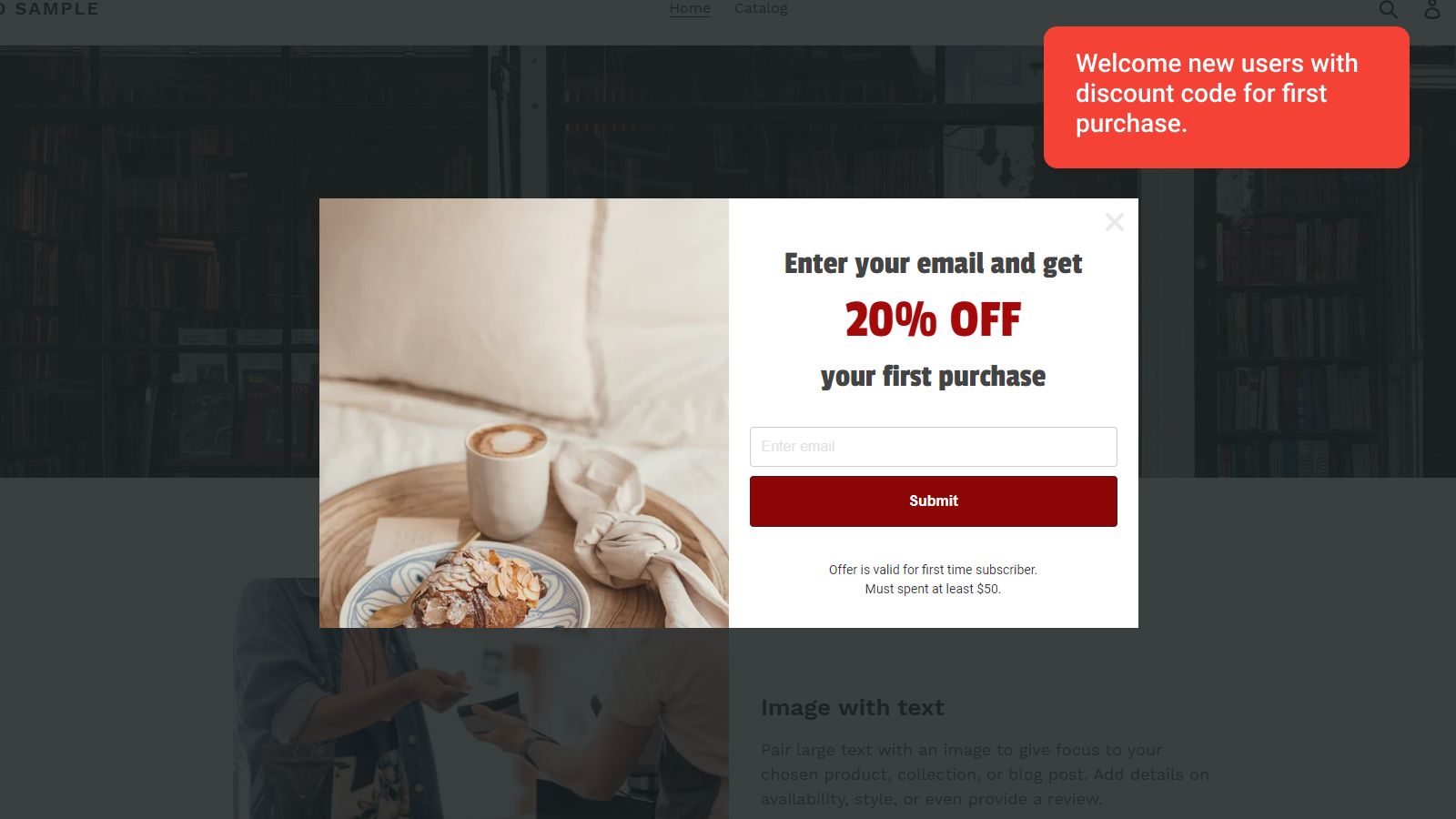 Welcome new users with discount code for first purchase.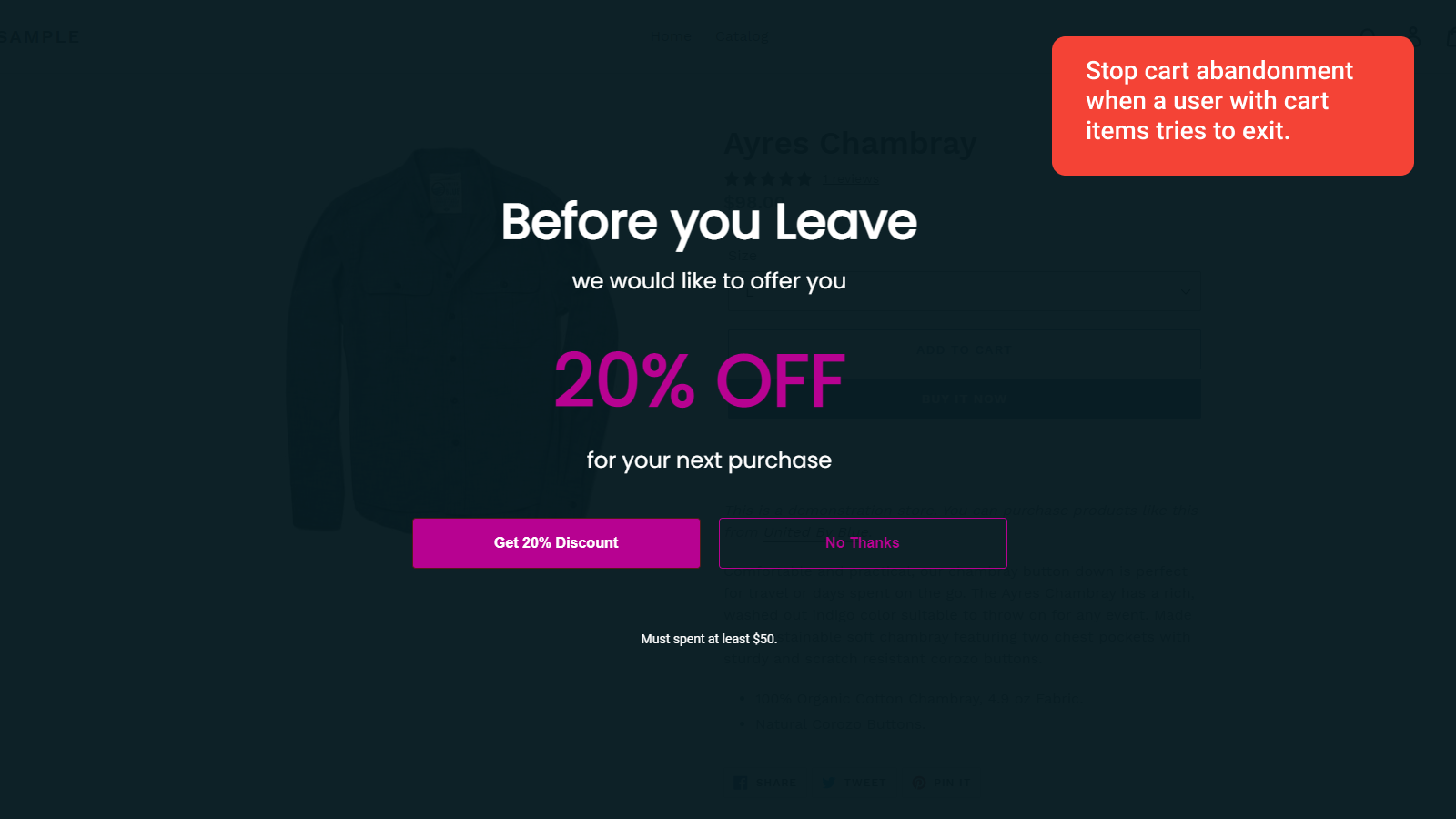 Stop cart abandonment when a user with cart items tries to exit. Offer them discount or free shipping.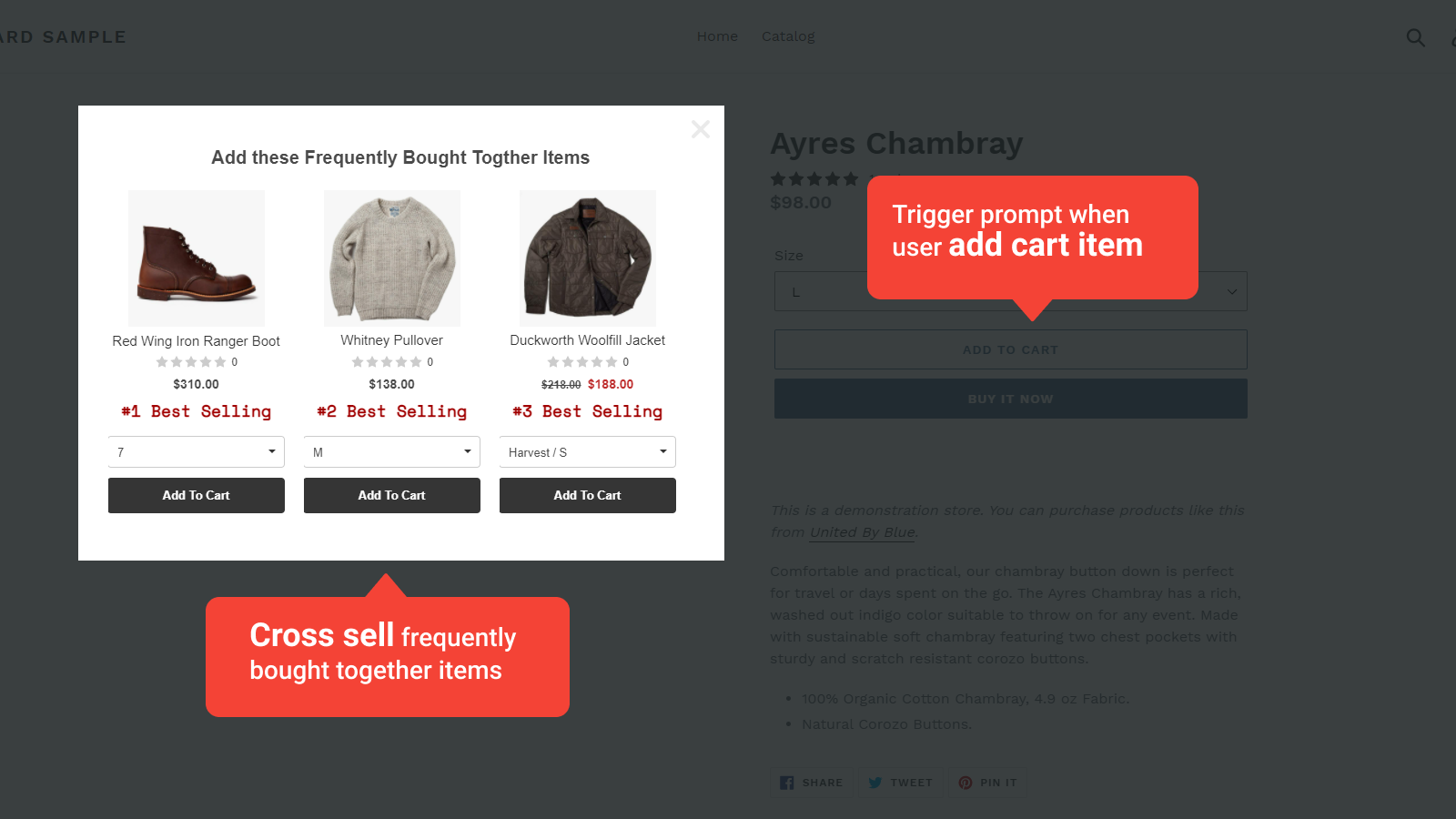 Recommend frequently bought together products when user add cart item.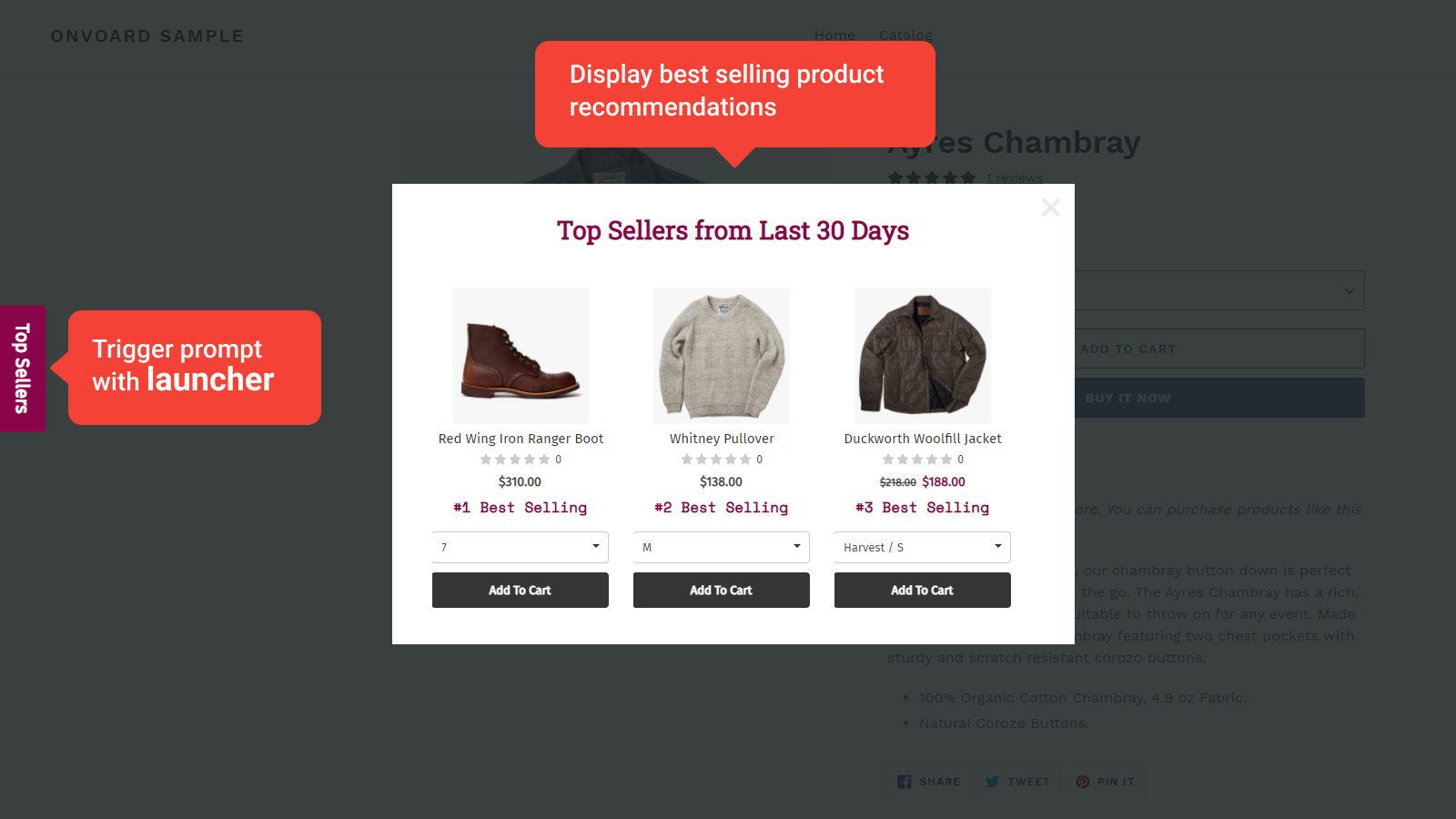 Display product recommendations like best selling, discounted items, recently viewed etc.
Other use cases
Cross-sell products when user initiate checkout.
Collect feedback.
What's different about OnVoard Prompt?
With Prompt, we are pushing the limits of what you can accomplish with pop-ups by helping you to increase store revenue with cross-sell product recommendations.
Add Cart Item (Trigger) - When a user adds an item to the cart, display product recommendations like frequently bought together products to cross-sell.
Initiate Checkout (Trigger) - When a user clicks on the checkout button, prompt them with product recommendations to increase average order value.
Key Features
Powerful editor to fully customize pop-ups.
Predefined templates.
Product recommendations to upsell and cross-sell with pop-ups.
Filter by contact properties. For example, winback customers by showing discount codes to logged-in users who've not placed any order within the last 90 days.
Filter by ecommerce store properties. For example, prompt user with an upsell pop-up if their cart amount is below $100.
Generate less annoying pop-ups by showing to users who've not seen any pop-ups within the last X mins.
Launcher to capture user attention and create less intrusive prompts.
Trigger pop-ups via link click.
Demo Store
Go to Demo Store and see live demo on how prompt works.
How to Get Started?
Click "Install this app" button
Follow setup guide for this app.
Pricing Details
Start with 14 days free trial. See pricing page.
Support
Start selling with EasyStore
Sell and manage your business all in one place