TikTok is here
Monetize Your Traffic with TikTok
Get Started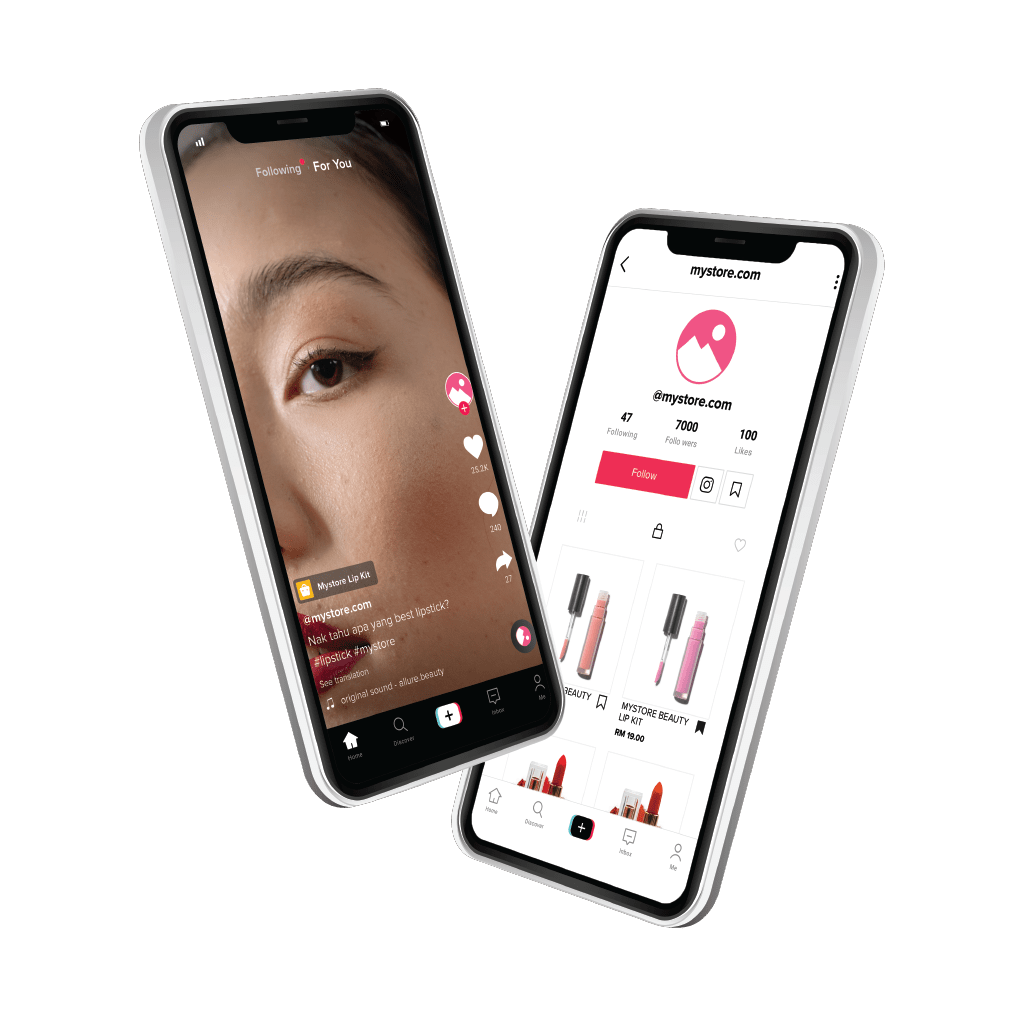 Why TikTok?
Shop directly in app

This adds a Shopping tab to your TikTok profile or you can tag products on your TikTok video/ live that allow users to shop within the app.

Younger audience

If you're trying to reach a younger audience, TikTok is a great addition to your social media marketing strategy.

High engagement rate

TikTok's "For You" feed present users with a stream of videos curated to their best interests, making it easier for your content to be shown to the right audience.
How to sell on TikTok
1. Import your EasyStore product catalogue to TikTok

2. Link a product on your TikTok video or let users browse through your Shopping tab

3. Users can directly purchase on TikTok or your website
Essential features for your TikTok selling
Product tag

The ability to tag your products in your TikTok videos gives users the convenience to select those tagged products for more information or proceed to purchase.

Product catalogue sync

EasyStore merchants can sync the entire product catalogue to TikTok and manage TikTokping tab to ensure error free product information and stock count.

Unified order management

Manage and process TikTok orders or orders from other sales channels all from within EasyStore without the need to switch between tabs for seamless performance tracking.
Why businesses use EasyStore
The feature of EasyStore platform is adapt to local business environment and up to date, easy to use as the name suggest!

Lily's Homemade

Vicky & Sam — Founders

Previously we spent so much time and manpower doing stock count and inventory for every outlets. Now, we remove all the manual work and only allocate one person to manage the inventory, orders and product, because everything can be done in EasyStore.

Bayu Somerset

Mohamad Emir — Managing Director
Brands that love EasyStore
Start selling with EasyStore
Sell and manage your business all in one place