Start Your TikTok Shop Today!
Engage with Shoppers of the New Era
on TikTok with EasyStore.
Get Started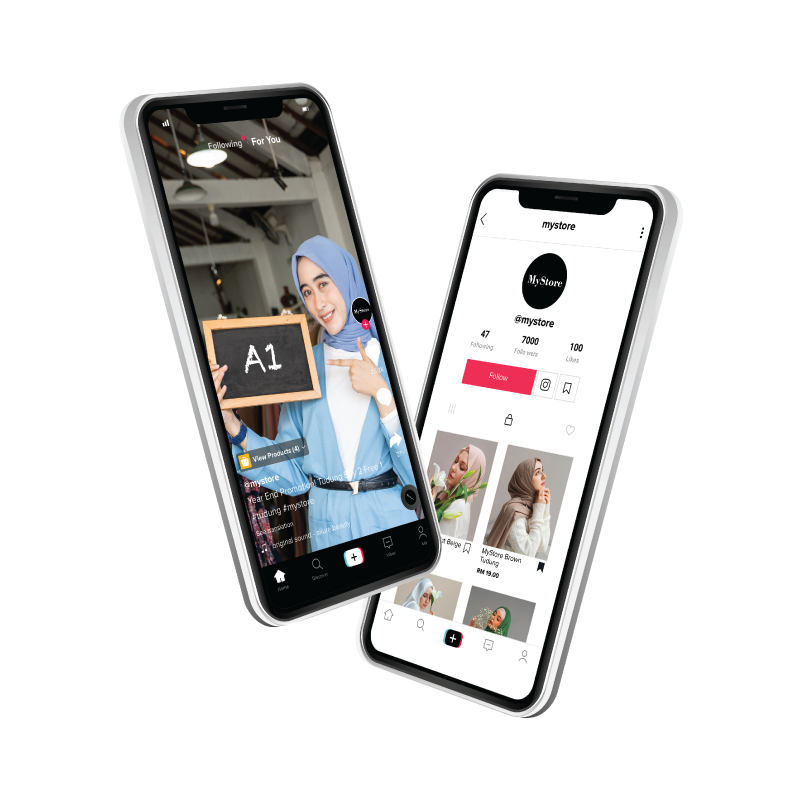 Why TikTok?
Young and Active Shoppers

3 in 4 TikTok users are inspired by TikTok content to discover about a product or brand online, don't miss out on this chance to showcase yours!

Embrace Shoppertainment

On TikTok, the worlds of content and commerce come together to cater the new trend of shoppertainment, where entertainment fuels shopping.

Get Repeat Sales

1 in 3 TikTok shoppers become repeat buyers, making it an ideal platform for you to cultivate customer loyalty and generate recurring sales.
TikTok Features
You Need To Leverage On
TikTok Shopping Tab

A dedicated space in your profile to showcase and promote your products or services, allowing users to explore and discover them with every profile visit.

TikTok LIVE

Experience on-the-spot conversion and instant audience interaction during TikTok Live as you showcase and promote your products.

TikTok Ads

Unlock the power of targeted reach and captivating visuals to drive conversions, connect directly with your audience, and elevate your brand's visibility.
How EasyStore Prepares
You For Success on TikTok
Product Tag

Tag your products in your TikTok videos gives users the convenience to select those tagged products for more information or proceed to purchase.

Product Catalogue Sync

Sync the entire product catalogue to TikTok and manage TikTok Shopping Tab to ensure error-free product information and stock count.

Pixel Tracking

EasyStore simplifies pixel tracking for TikTok, allowing you to gain valuable insights and optimize your marketing strategies seamlessly within one platform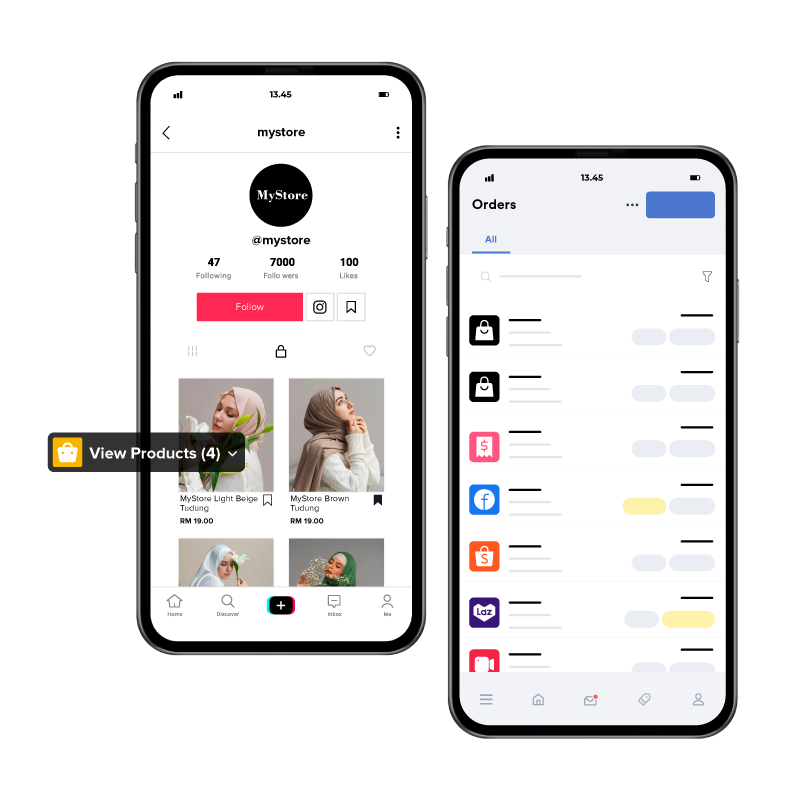 Unified Inventory Management

Efficiently manage your inventory in real-time with EasyStore, ensuring you have the necessary products available to cater to your highly engaged TikTok audience

Unified Order Management and Fulfilment

Manage and process TikTok orders or orders from other sales channels all from within EasyStore without the need to switch between tabs for seamless performance tracking.

Unified Business Reporting

Monitor your TikTok business performance round-the-clock with actionable data on sales figures, visitor insights, order values, inventory activity, and top customers to maximise your marketing efforts.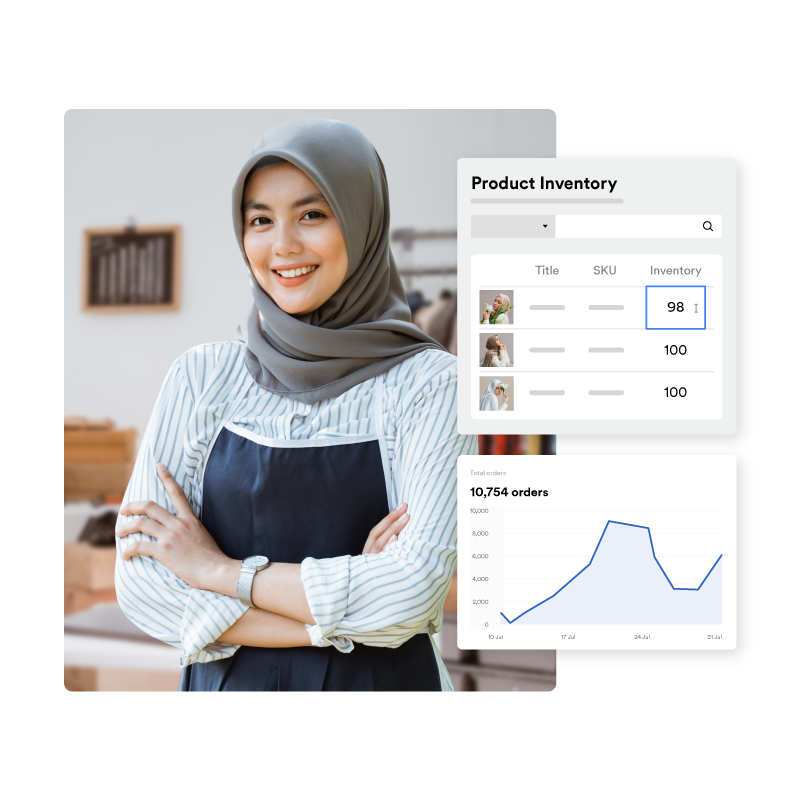 Frequently Asked Questions
How to get on TikTok Shop?

To begin the registration process, you must have either a TikTok Account or provide your Phone/Email details.

During sign-up, you will be required to enter your personal or business information, select your business category, and submit necessary documents.

Following this, your application will undergo a review process which typically takes 2-3 days for approval.

Upon successful approval, you can proceed to link your bank account and upload your products to commence selling.

What documents are required to set up a TikTok Shop Account?

To verify your identity, individual sellers are required to provide either a Malaysian-issued passport or identity card for Malaysian citizens, while corporate sellers must submit the necessary company certificate documents.

The application will be reviewed within 1 to 2 days by TikTok Shop.

Can you integrate TikTok Shop with EasyStore?

Yes, you can integrate TikTok Shop with EasyStore.

EasyStore provides an integration that allows you to connect your EasyStore account with TikTok Shop.

This integration enables you to sync your products, inventory, and order management between EasyStore and TikTok Shop.

By integrating both platforms, you can effectively manage your TikTok Shop presence alongside your existing e-commerce operations.

How does EasyStore help manage TikTok Ads?

Easystore offers six integration tools which include product catalogue sync, product tag, unified order fulfillment and management, unified inventory management, pixel tracking, and unified reporting.

What are the important business tools in TikTok Seller Center?

TikTok Seller Center allow you to effectively manage your shop, inventory, orders, promotions, and customer service.

Once you have integrated your TikTok account with EasyStore, you can access and utilize these functions seamlessly within the EasyStore back office to steamline your operations.
Our Solutions Beyond TikTok Shop
Ecommerce and Retail Management

Manage marketplaces, online stores, and retail businesses effortlessly in one unified platform, streamlining inventory, orders, sales, and customer management.

Pop-Up Store Ready Solution

Sell anywhere, anytime with EasyStore mPOS system. Whether it's at pop-up stores, markets, or retail outlets, use your phones, tablets, or terminals to conduct transactions.

Unified Membership Program

Reward your valued customers with membership-based perks such as points, gifts, discounts, and vouchers, fostering long-term relationships to generate more repeat purchases.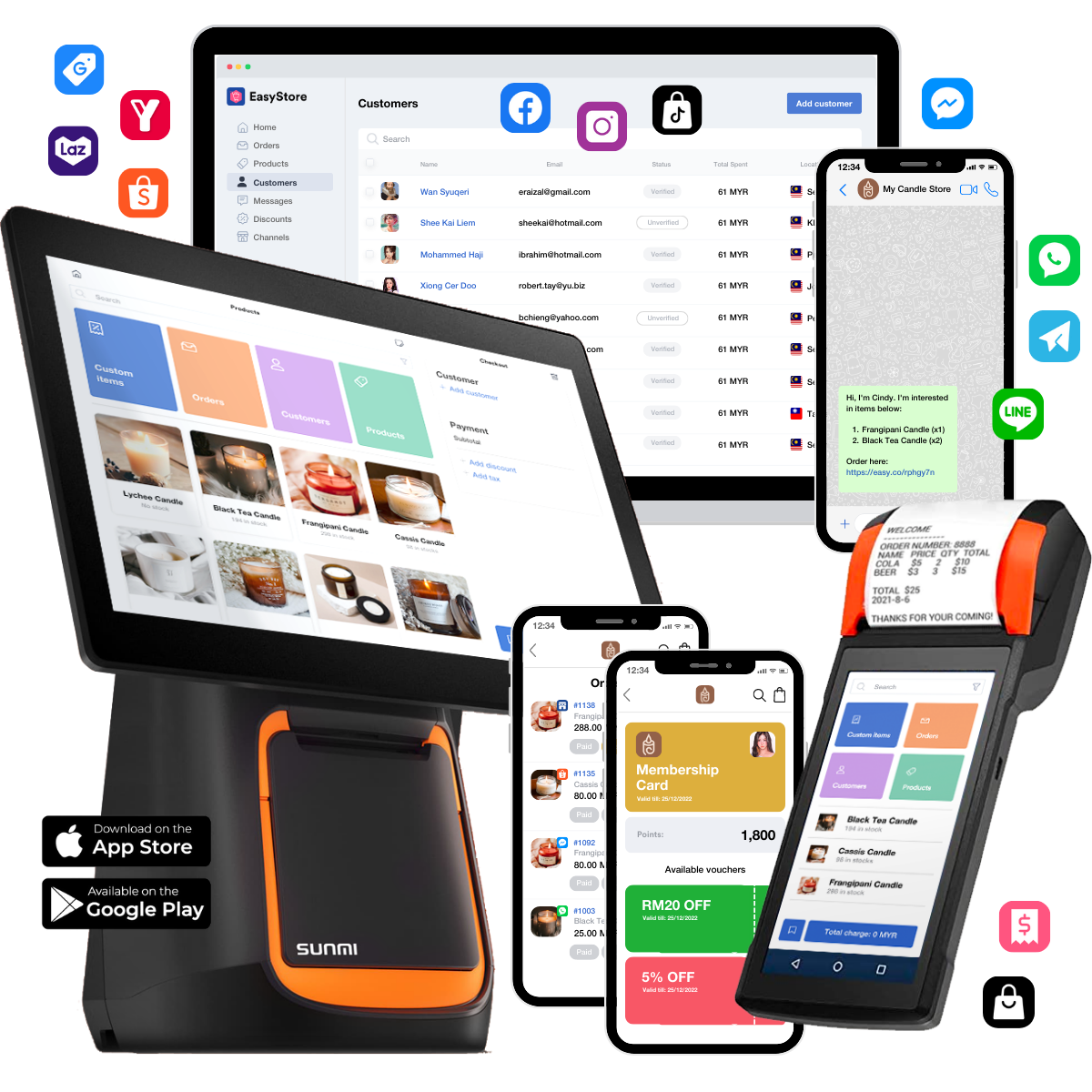 Brands that love EasyStore
Why businesses use EasyStore
The store design templates are so easy to use, basically just drag and drop. The plugins are amazing too, it saves us a lot of time to build a beautiful and classy online store.

Art of Salmó

Phyllis Teh — Founder

After using EasyStore, everything is more convenient as everything is under one roof. I can get to serve the customers that walked in to my physical store and at the same time, they can also order from my online store.

Miss Shortcakes

Jessica — Founder