The modern way for your retail business
Impress your walk-in customers and keep them coming back, online and offline.
Contact Sales
Chat with Us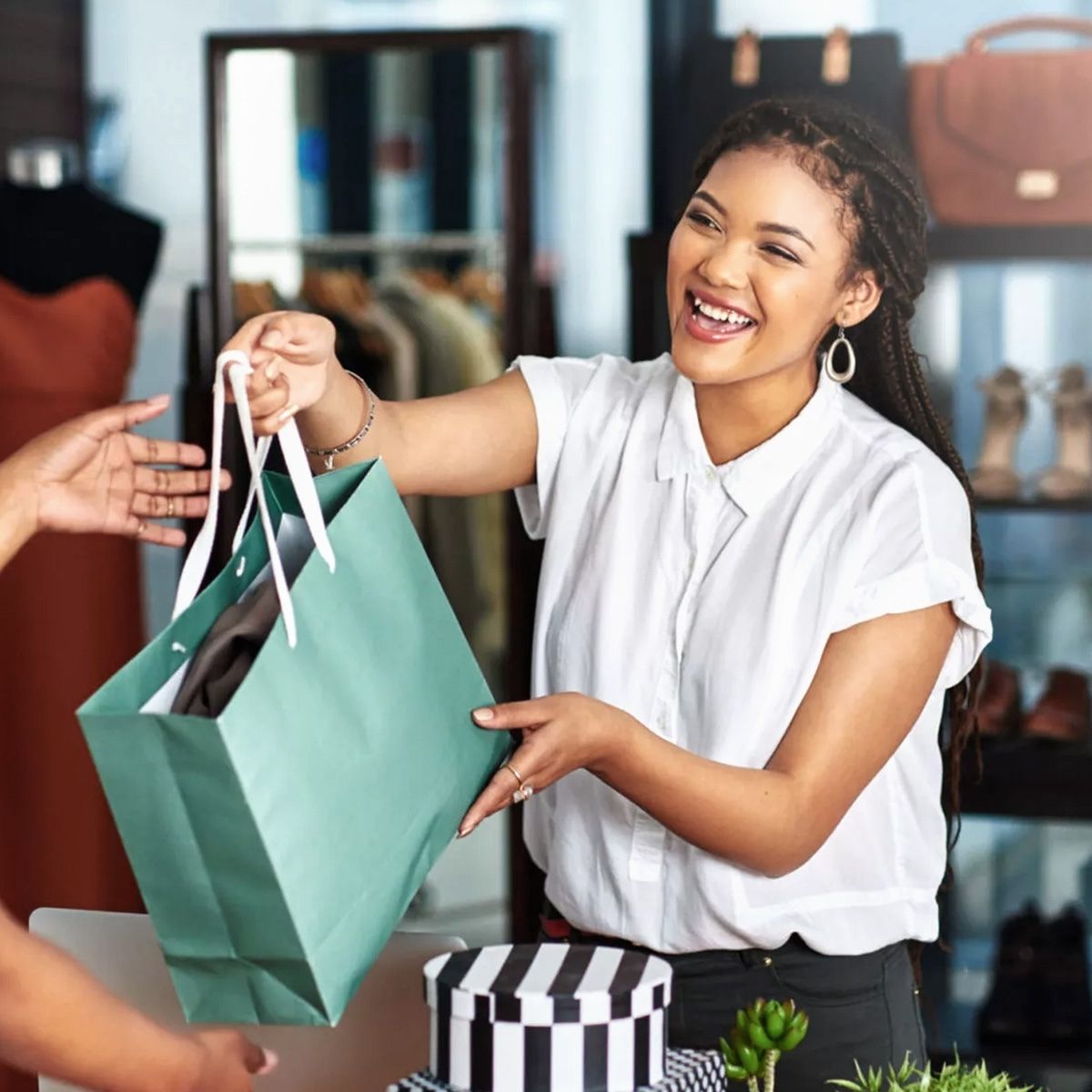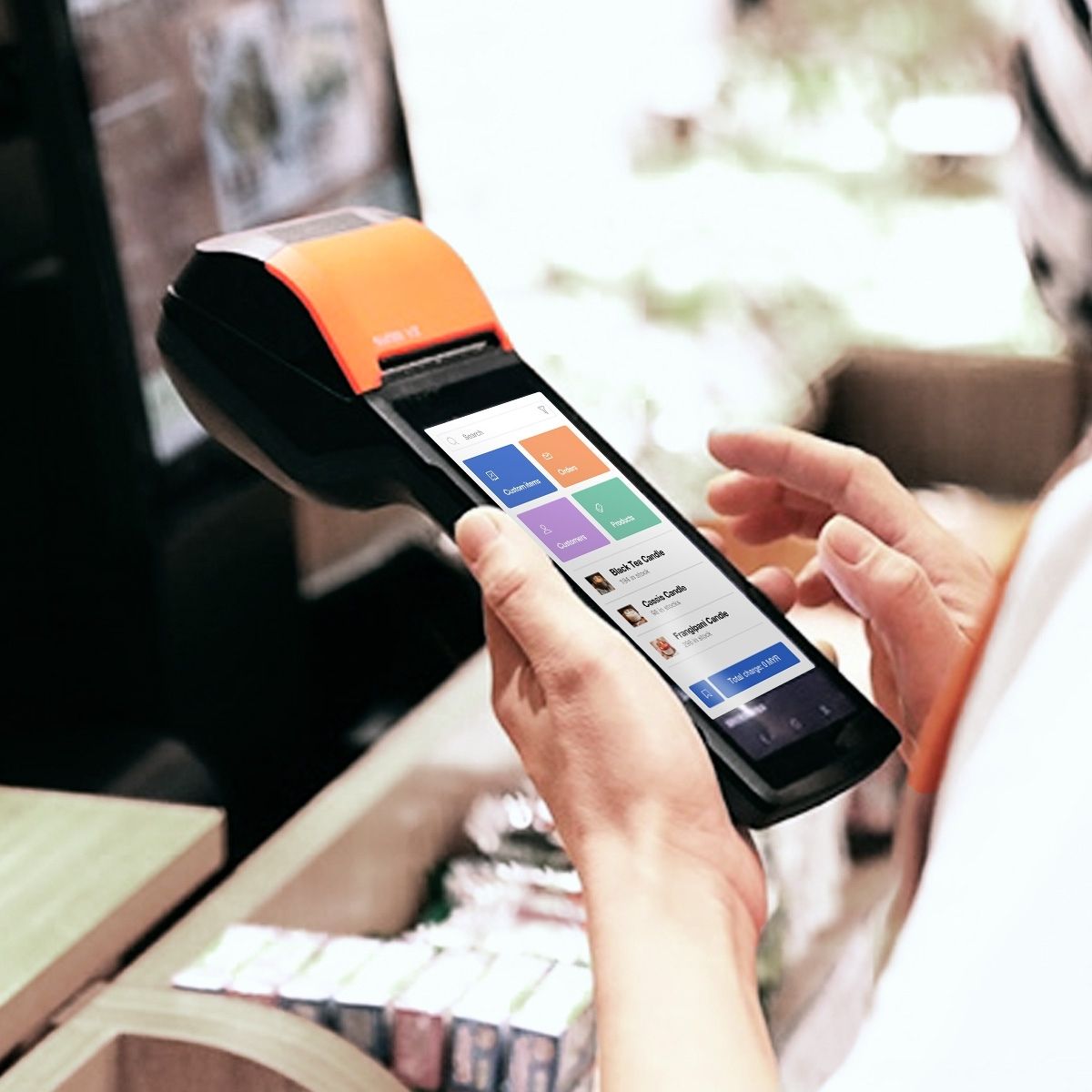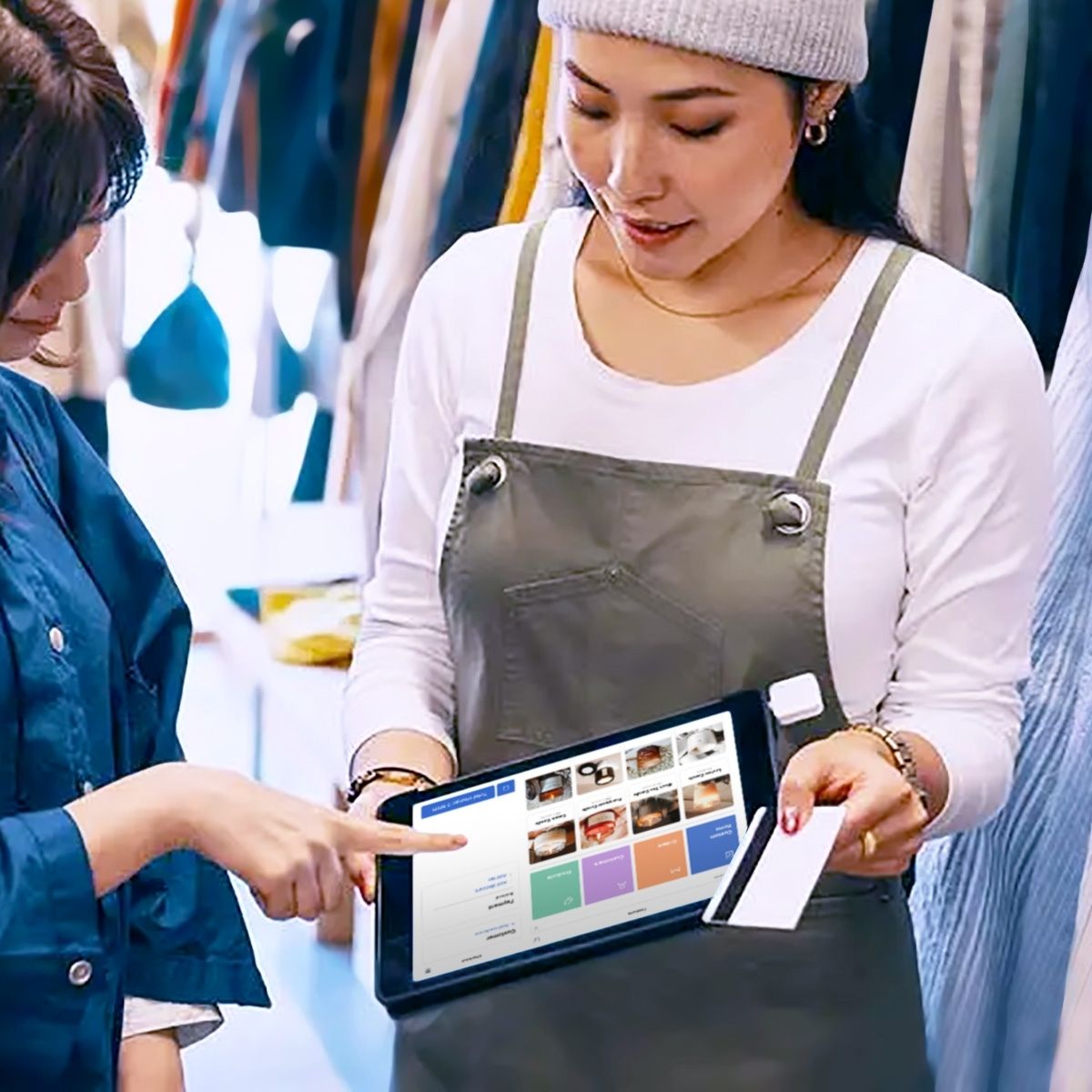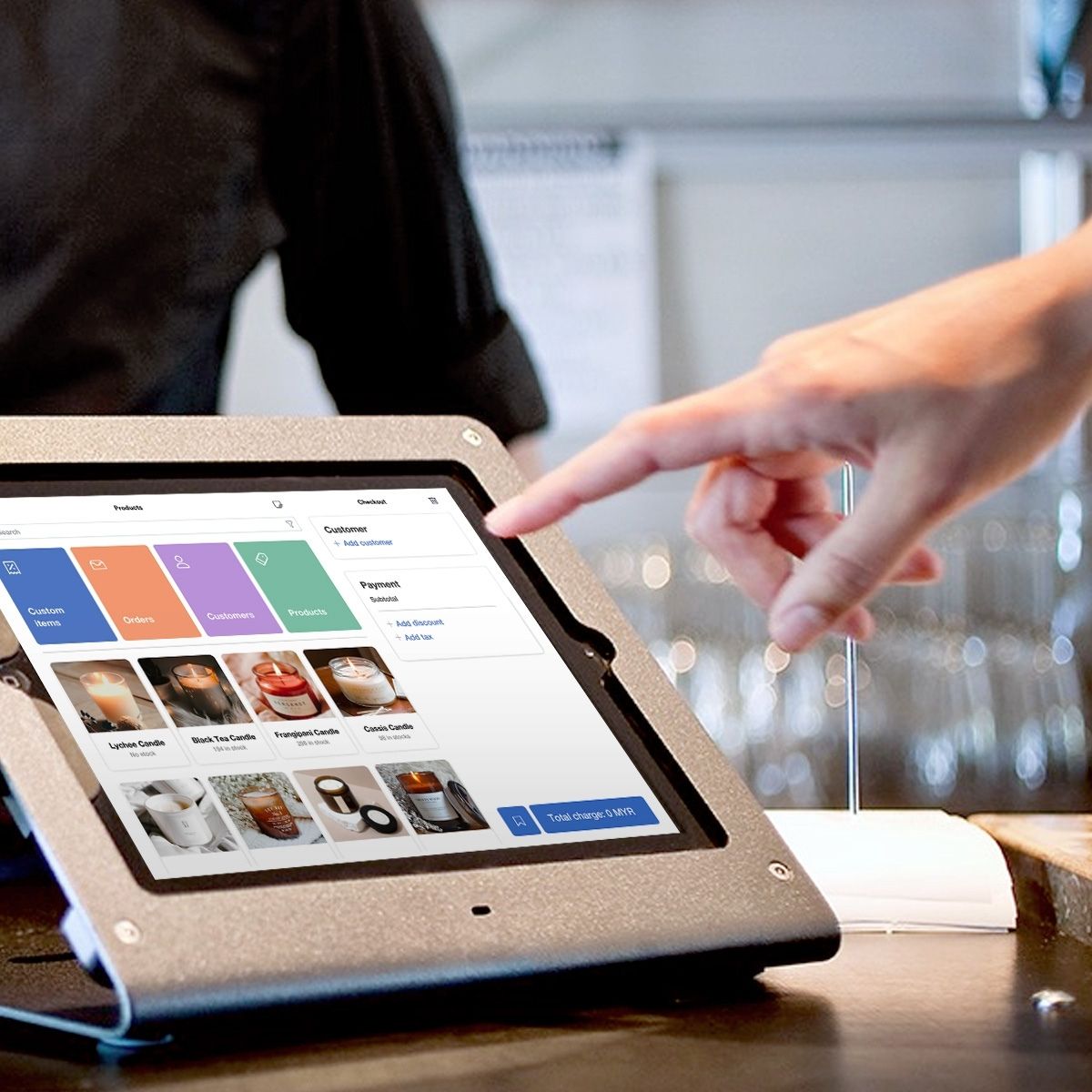 POINT OF SALE
Run your retail business
with one system
Flexible Point-of-Sale

Easily manage, save, and retrieve shopping carts to keep checkout moving quickly. Show your smartphone or tablet to let customers checkout on the spot from their own devices. More sales, faster queue.

Portable Inventory Management

Stay on top of your inventory and assign products to different sales channels and locations. Your count will automatically update when an order is fulfilled from that source.

Centralized Reporting System

Make informed decisions with detailed insights into staff members, location, time period, or customers. Data including sales transacted by all desktop and mobile POS, from anywhere.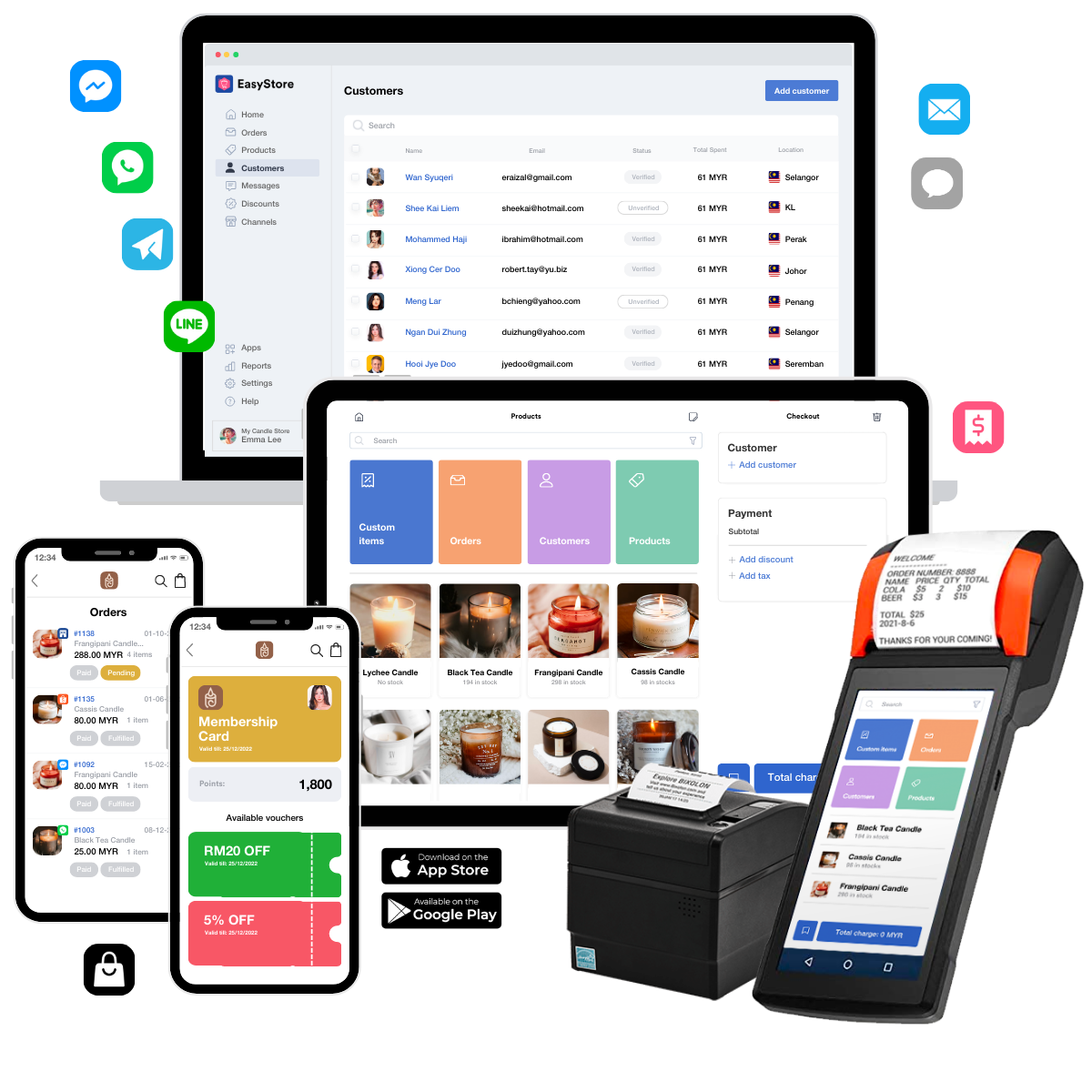 LOYALTY PROGRAM
Keep your customers
coming back
Unified Loyalty Program

Use loyalty points to reward customers for purchases or visits. Grow brand engagement and build long-term customer relationships, online and in-store.

Auto-Tiering Membership

Membership provides a sense of belonging to the brand. Multi-tier membership programs incentivize customers to spend more by moving up to higher levels of the program. You earn status just by enjoying what you already love.

Reward Repeat Purchases

The best way to retain a customer is to offer them a reward voucher to get them keep coming back and spend. Not only that, it is also act as the privilege while moving up the membership tiers.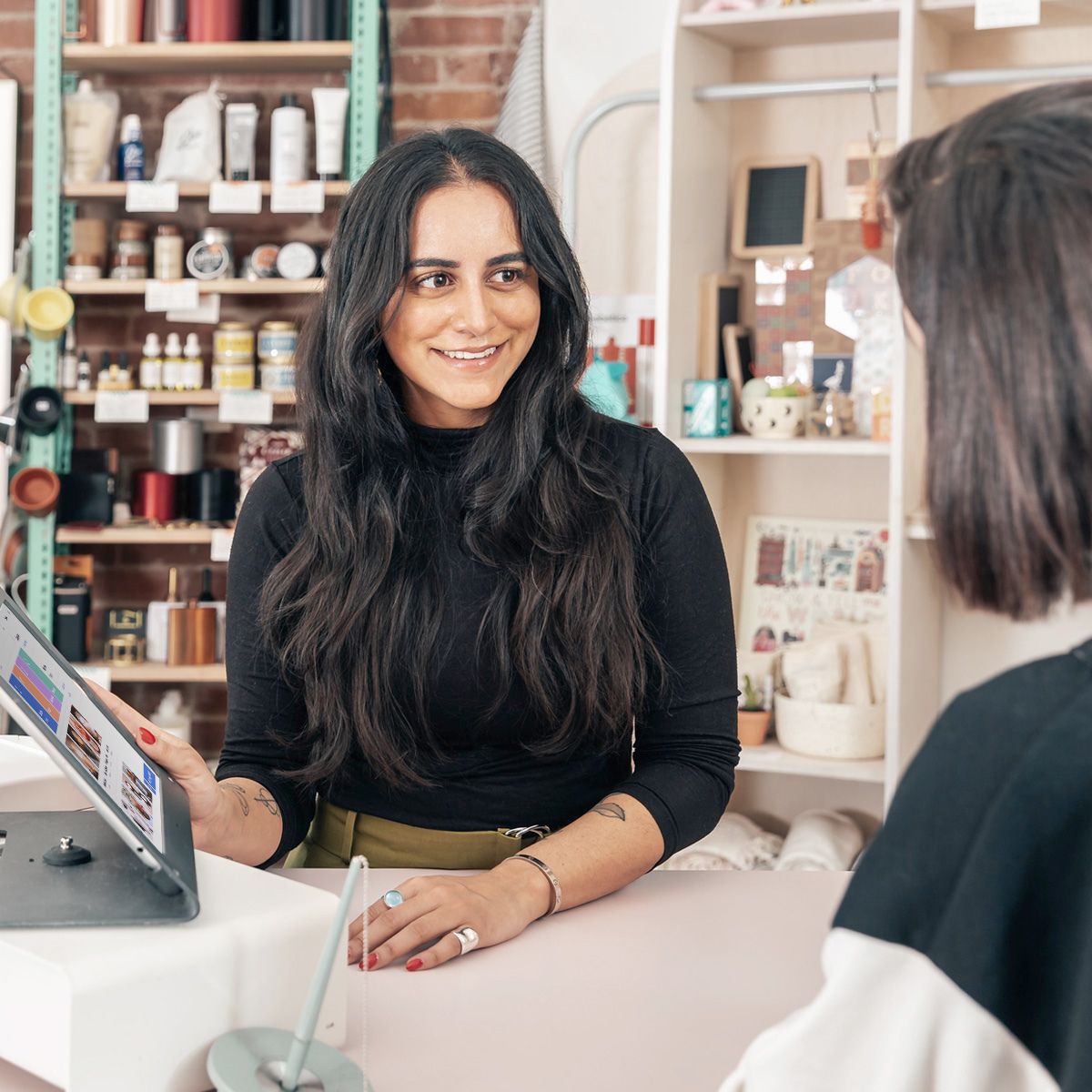 SHOPPING APP
Bridging the online and
offline with mobile
Mobile App as Membership

Membership app is a mobile applications for your members. Think of it as an extension of your online membership platform.

Repeat Purchases 24/7

With all the purchase history shown in the app, customers able to make their repeat purchase decision real fast, anytime with just few clicks.

Push Notifications

Send customers push notifications, allow them faster access to your content and offers, get more engagement and conversions.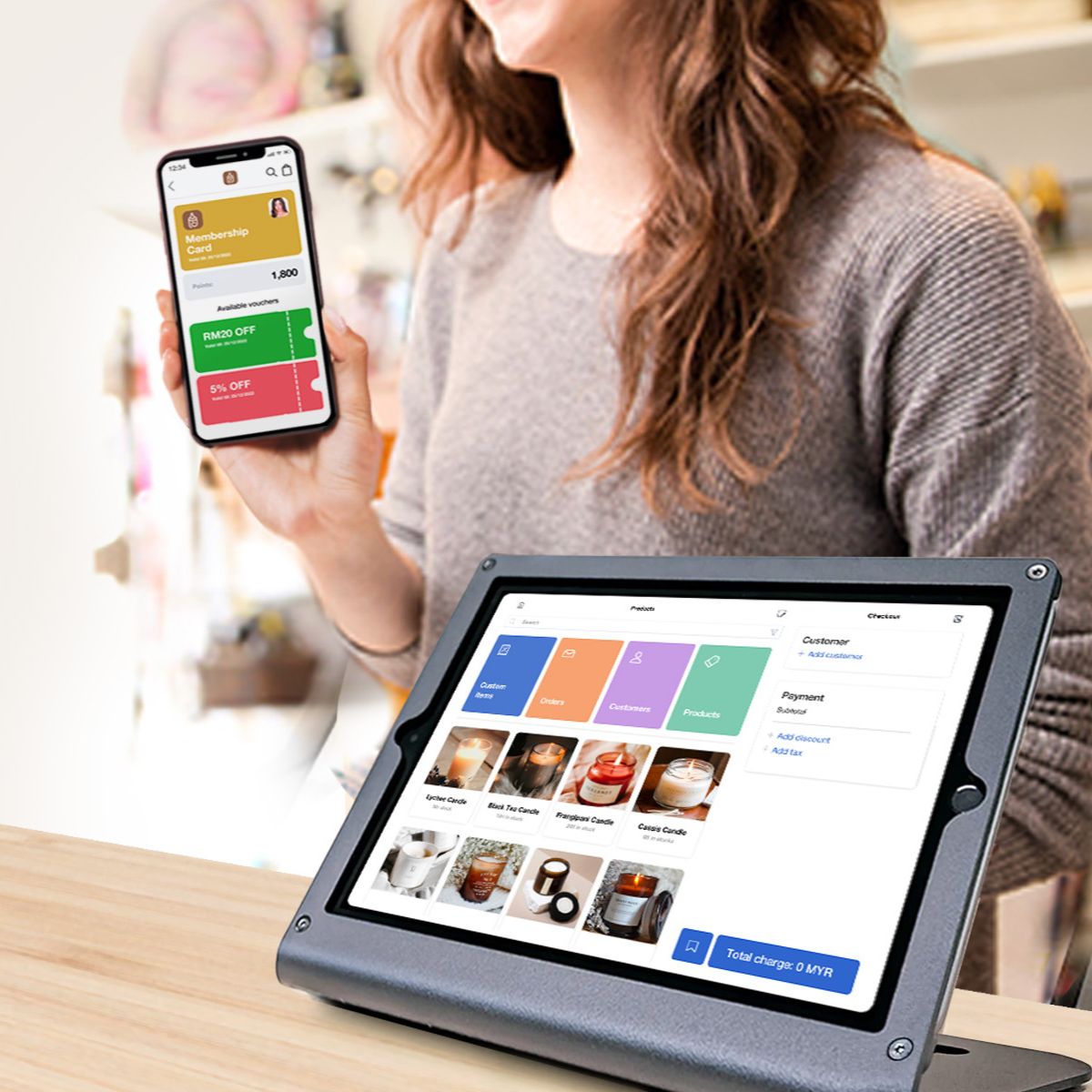 ONLINE MERGE OFFLINE
Seamless experiences
to seize more sales
Buy online
Pickup in-store

Bring online customers in-store and let your team offers better experience to customers. Upsell and increase sales during customer pickup.

Buy in-store
Ship to customer

Make sales in-store and ship directly to customers from where you have available inventory. Never lose a sale even when in-store inventory is limited.

Browse in-store
Buy online later

Empower all your outlets with ecommerce capability. Notify customers with items they were interested in but didn't purchase in store.
SALES CHANNELS
Extend your retail
business to more channels
Ecommerce Website

All EasyStore plans come with an ecommerce website. Bring your products online with an online store in hours, without additional cost.

Social & Chat Commerce

Your products will be automatically synced to Facebook, Instagram, WhatsApp, Messenger, TikTok and more. EasyStore let you turn your followers and conversations into sales.

Online Marketplaces

List your products on marketplaces, including Shopee, Lazada, ZALORA, and more. Receive and manage all your marketplace orders from one platform.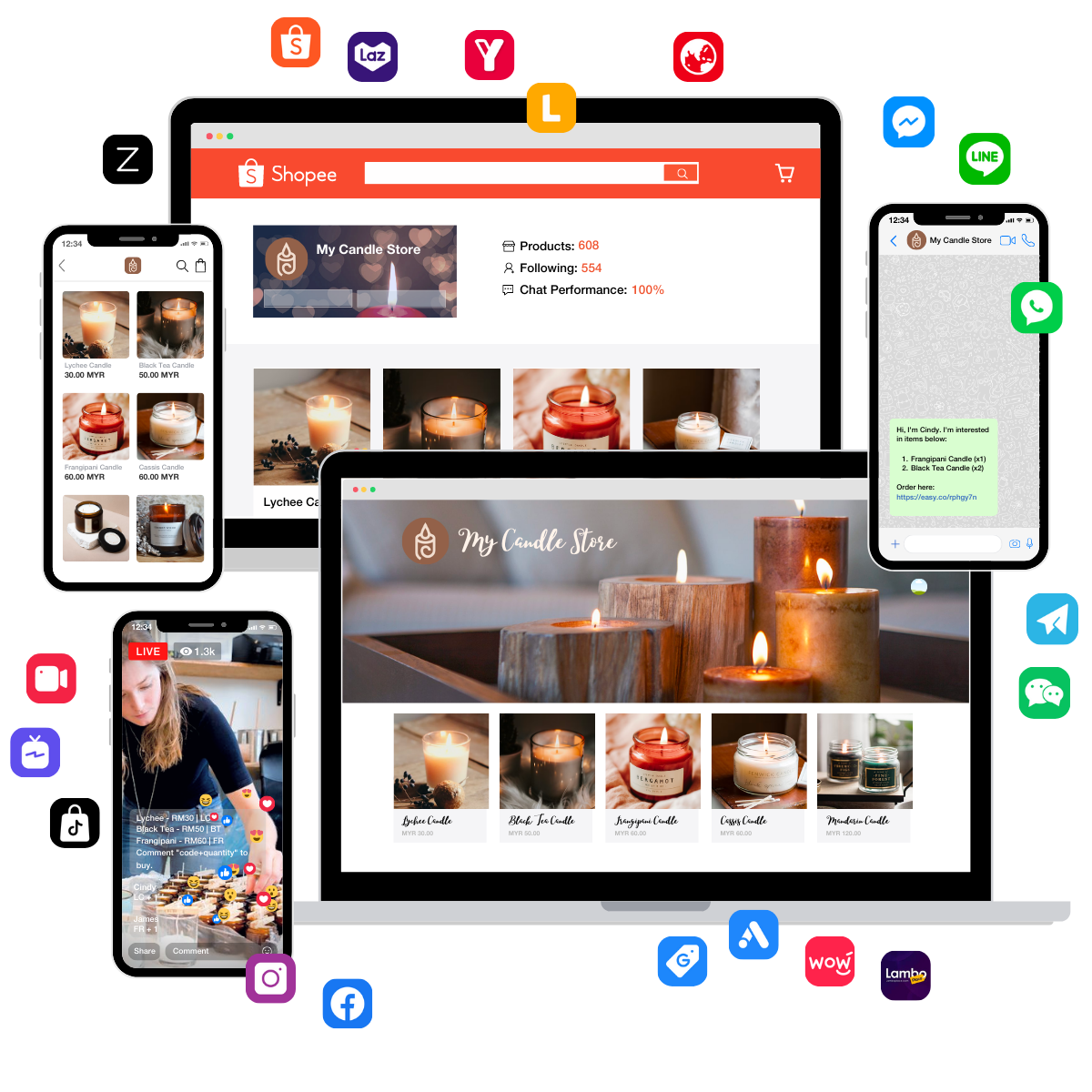 Pick the plan that fits you best
Start wherever you are and we'll help you succeed. No hidden fees.
Billed Monthly
Billed Yearly
What's included
No transaction fee
Up to 5 sales channels
Up to 2 inventory locations
Point-of-Sale app
Membership app
Ecommerce online store
Support payment gateways
Social commerce channels
Chat commerce channels
5 staff accounts
10 app integrations
Most Popular
Everything in Essential
No transaction fee
Up to 10 sales channels
Up to 5 inventory locations
Point-of-Sale app
Membership app
Marketplaces channels
Live commerce channels
Loyalty program & points
Messages inbox & broadcast
10 staff accounts
25 app integrations
Everything in Growth
No transaction fee
Unlimited sales channels
Up to 10 inventory locations
Point-of-Sale app
Membership app
Membership auto-tiering
Third-party POS integration
Referral program
Wholesale portal
25 staff accounts
Unlimited app integrations
Brands that love EasyStore for Retail
Inspiring retailer stories
It is important for us to track all the data in one system, and EasyStore made it for us. We are also able to provide a more personalized experience to customers regardless they make the purchase in-store or online.

ADNAA

Azlan Bin Adas — Managing Director

When we started HERMANAS, we use WhatsApp and Instagram. It's hard to keep track thousands of messages. EasyStore cut us a significant amount of time and easy to manage.
Frequently Asked Questions
What do I need to provide to sign up?

You only need an email to sign up an EasyStore account.

Is there any hidden fee?

No. There isn't any hidden fee on our plans. What you see is what you get.

Can I change my plan later on?

Certainly! You can adjust your plan anytime. Our system will generate the top up amount and you only pay on the price you agreed on.

Can I cancel my plan at any time?

Yes, you can. To cancel, go to Settings > Billing > click on "Cancel subscription" and complete the form. This will cancel the auto-renewal but will not affect your current subscription, you are still able to log in to your account and continue using the services until the store expires.

Can I get a refund for my paid plan?

Yes, You can get a refund within the first 7 days of subscription.

How can I pay for subscription?

We accept the following payment methods via PayPal, Visa/Master international and online banking (FPX for Malaysia)

How safe is my data?

We are in compliance with industry security standard AES-256 and TLS on all websites to maintain a secure data storage and data transmission over the internet.