Accept More Orders via Facebook Live in EasyStore
By Yavini Lucille · 19th December, 2020
Want your business to be noticed on Facebook? Enable EasyStore's Facebook Live will definitely get you the coverage you need to grow your brand and bring in sales.
Stop Doing it Manually
Facebook Live allows you to quickly and easily reach out to your followers at the click of a button — without making them download a separate app or program. For sure you will receive a number of comments regardless of asking questions about the products or commenting '+1' or 'PM' to send them details.
That's why usually there will be an assistant that helps to handle the inquiries or even the orders from the comments on Facebook Live. If not, you might lose the golden opportunity to let them place orders during the live.
Not only that, the manual order entry will cause human mistakes such as getting wrong customer information, shipping out wrong orders or even losing the information.
So how are you going to entertain and prevent all of them while doing live streaming?
How EasyStore's Facebook Live Helps You
EasyStore provides the all-in-one live streaming solution that you need to sell:
1. Auto-send purchase link
Delight your customers with zero waiting time during your Facebook Live. Your customers will receive a purchase link via Messenger once they comment on your live streaming. They can browse and directly place orders with the link received. Grab more sales before they lose interest to buy from you.
2. Order collection
No more copy and paste for manual order recording. EasyStore collects your orders in the backend and retrieves the order details. Every sold item will be reflected in your inventory during your Facebook Live. We make sure all your orders and customer details are recorded accurately in your backend.
3. Auto response to comments
People tend to pay more attention when their comments are being noticed. We promote your products and entertain the audience by replying them on the spot. How? An automatic reply will be sent to anyone who makes a comment in the midst of your Facebook Live. They will be informed about the stock level every time we updated at the comment section.
How It Works
1. Enable your Facebook Live
Connect and start your live streaming by going to Channels > enable Facebook Live. It will redirect you to your Facebook Page setting. After getting all set done, you can now start it.
2. Select products and start selling
Go back to your EasyStore's Facebook Live page, you need to add products to let viewers know what you are going to sell. The promotion message will be posted automatically in the comment section.
3. Auto-reply your customers
Once the viewers comment +1, the purchase link will be sent automatically to their Messenger. Meanwhile, your inventory will be reflected in the backend to save you from doing double work.
4. Notify the availability of your stock
Once the inventory is sold out, we will directly notify your viewers by leaving the comments to prevent you from overselling.
5. Receive orders in your EasyStore backend
No more collect orders manually. We record all the order details, item sold, and the amount of payment received while you're reaching the audience in real-time.
Tips to Boost Engagement With Live Streaming
You have to remember that, Facebook isn't solely a video-streaming app, you have to compete with distractions that pop up on your audience members' feeds — your broadcast runs the risk of getting lost among a sea of their friends' videos and images.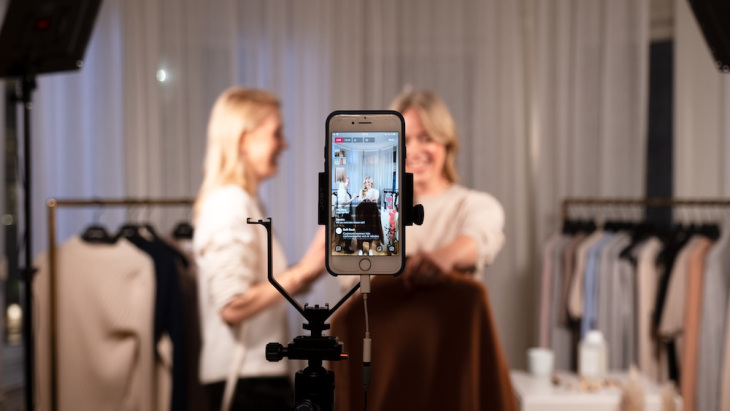 1. Share product demos and tutorial
Showing off the details of your product could attract people to watch and increase their buying intention from you. Turn the viewers into customers by running an exclusive time-limited offer during Facebook Live. It will increase impulsive purchase to your business.
2. Host question-and-answer sessions
Don't limit yourself when comes to interact with your followers. Facebook Live allows you to answer the questions from your viewers or followers in real-time. This gives you a chance to engage with shoppers who have interest in your products or brand.
3. Broadcasting product launch & news
You can share new product launch, business announcements and news with your audience in your live Facebook videos. You will be their go-to resource, which will help you build a trusted Facebook follower base and establish credibility for your brand.
Source: Online Sales Guide Tips
Take Your Live Streaming to Another Level
People love watching live video. The algorithm loves live video. And now you know how to start live streaming and we get you ready with automation to speed up your process on orders, stocks, customer service, and marketing.Give it a try and let's say goodbye to missed orders, messy inboxes and delayed payments on your Facebook Live!
Don't have a trial? Sign up and try it now.
Get latest inside news from EasyStore
Join community to keep yourself updated with the latest updates or insights from EasyStore and connect with other business owners alike.
Join Community
Try EasyStore free for 14 days
With all features unlocked. No credit card required.