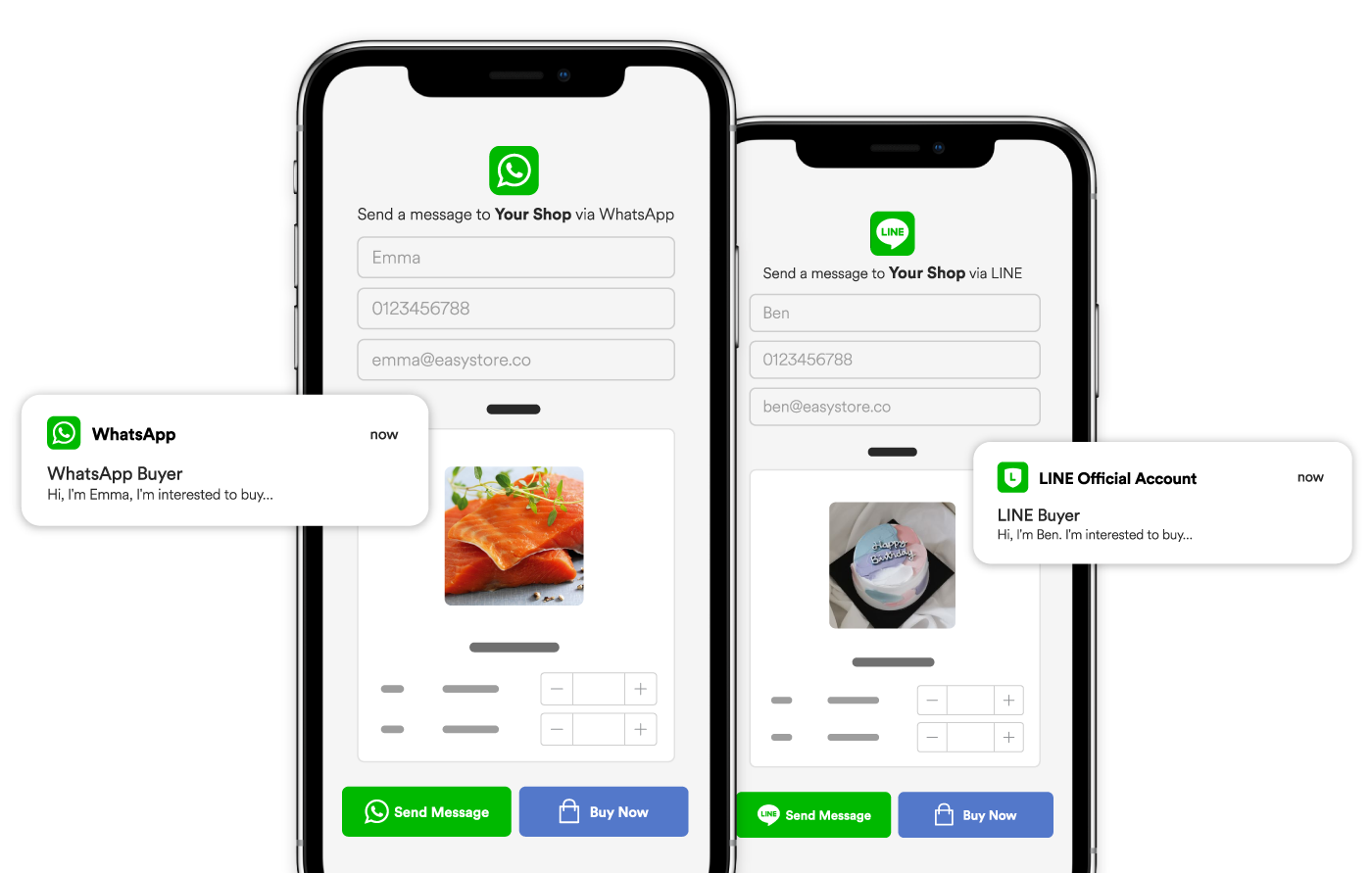 Receive Orders on
WhatsApp and LINE
Combination of the mobile messaging apps and online store
Setup Guide
Simplified Your PM Order Process
1

Customer places an order via your order form link

2

You receive the order on WhatsApp or LINE and confirm with the customer

3

Customer proceeds to make payment
Connect mobile messaging app with your online store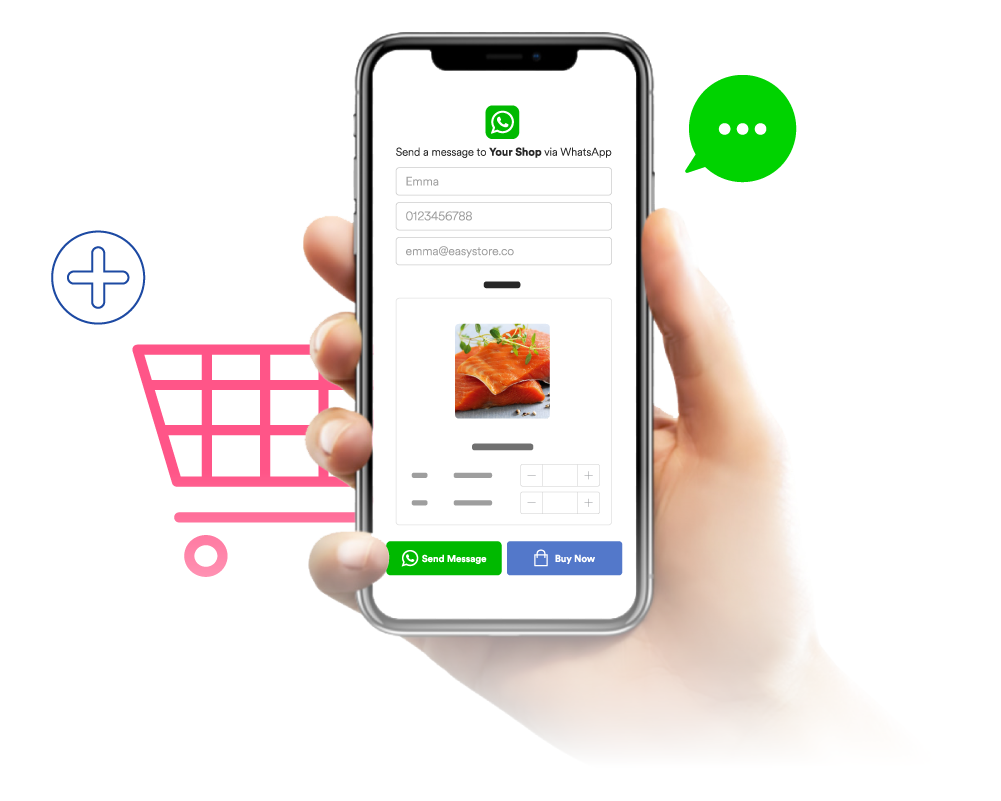 One-Click Place Order
Allow customers to place an order via WhatsApp or LINE and start chatting with just one button.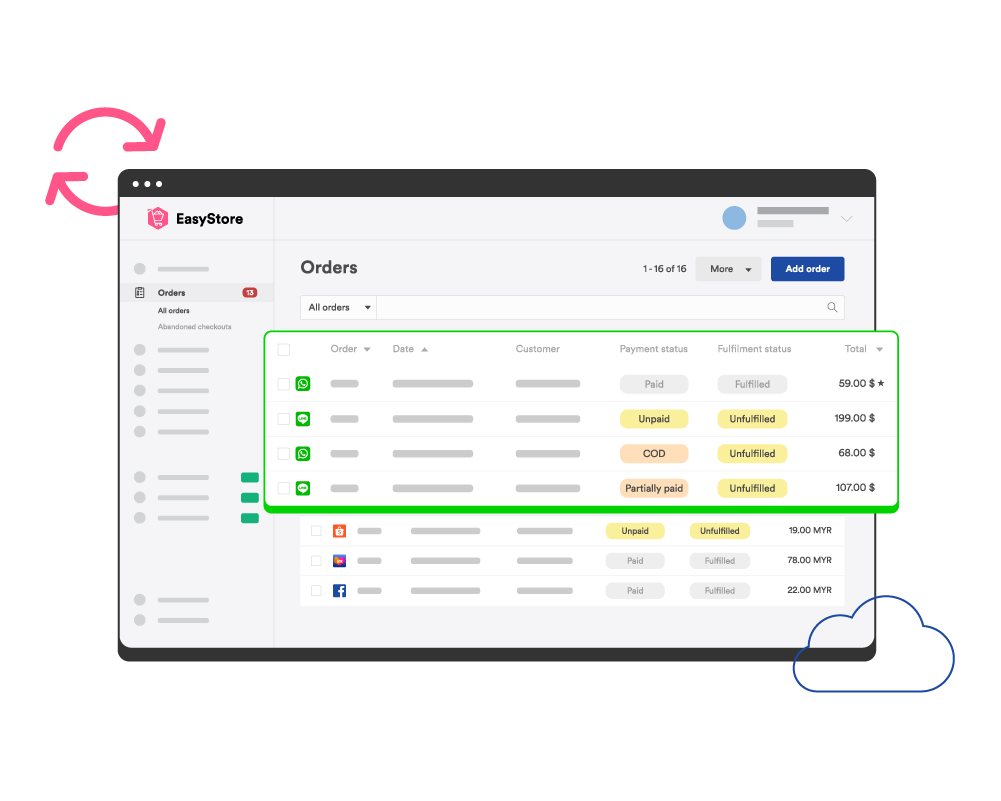 Auto-Sync Orders
If an order is successfully placed via WhatsApp or LINE, the order will sync to your EasyStore order page. No manual recording needed.
Auto-Update Payment Status
If an order is paid via payment gateway, your customer will receive a payment confirmation email.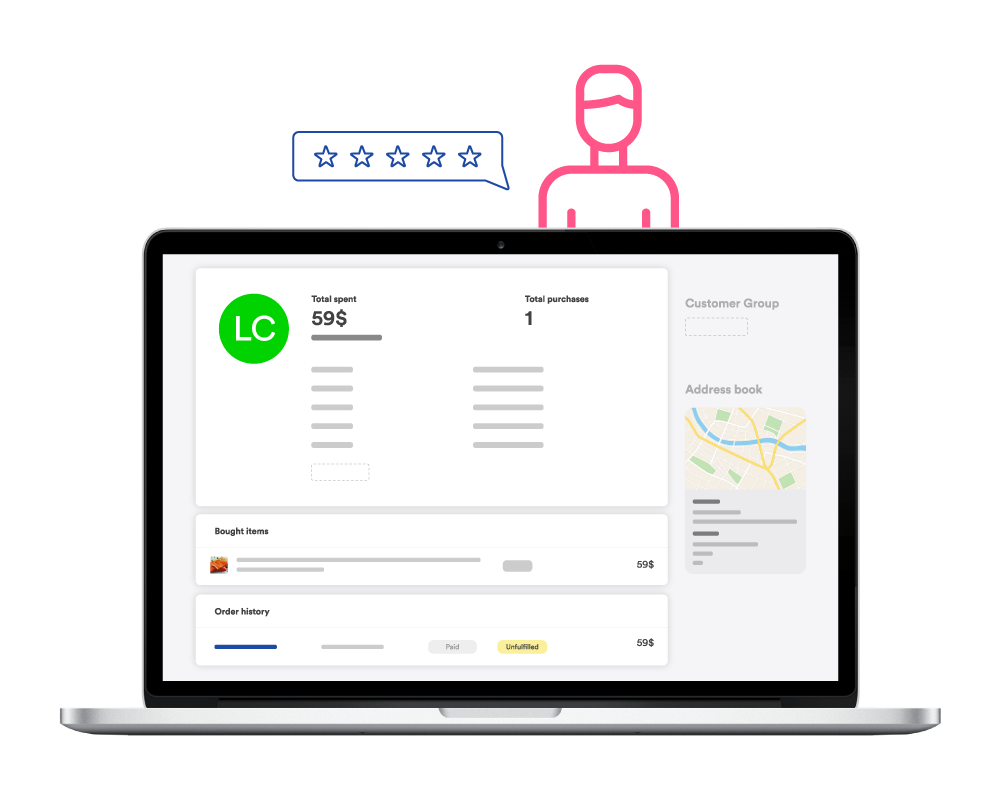 Auto-Capture Customers' Data
We help you to save your customers' data into your store each time they place an order and you get the full access of the data.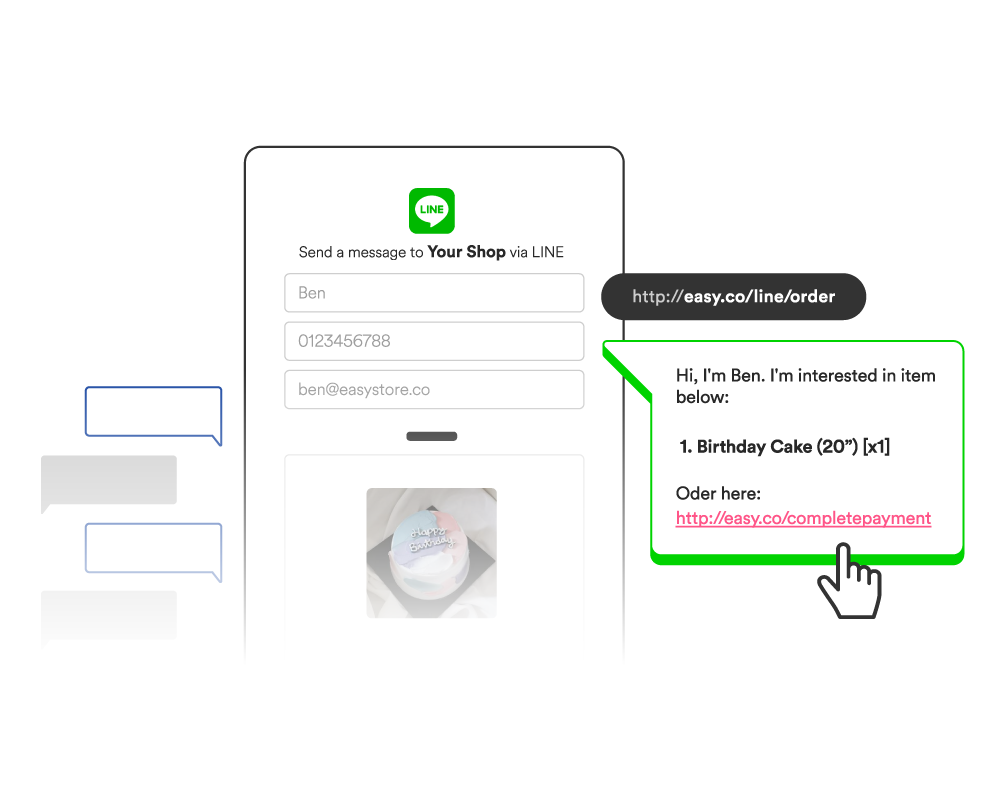 Accessible On All Platforms
The order form can be shared on any platform you want and customers can click on the form link to place order directly to your WhatsApp or LINE.
Easy Setup Order Form
1


Set up your EasyStore

Make sure you upload your products, choose your payment and delivery method.

2


Create order form

Create your form and choose the products you want to display. Get your order link for WhatsApp and LINE. Setup guide

3


Share the link

Share the order form to anyone, or make it as an auto-reply for your messaging app.
Our merchants made
328,939,000

USD in sales
Be inspired, and inspire others
What They Say About EasyStore
Start selling online for free