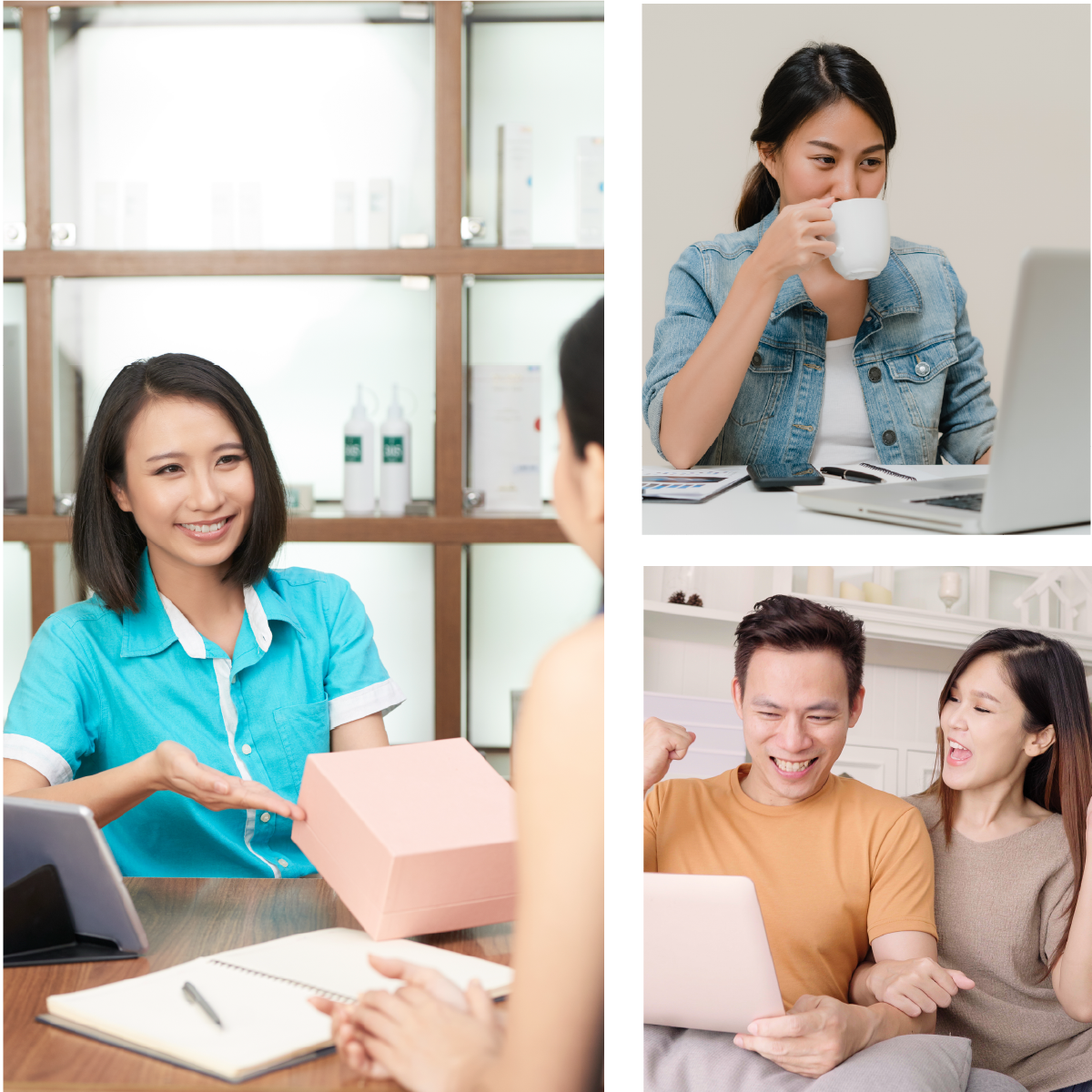 Turn Customer Relationships into Millions in Sales
All the tools you need to grow long-term customer relationships, increase revenue, and strengthen your brand.
Why Customer Relationship Is Important
Better Return On Investment

It costs 6x times more to acquire a new customer than to retain an existing one. They also tend to spend more.

Profitable Growth

Getting repeat orders from existing customers brings in healthy cashflow to the business without increasing cost.

Word of Mouth

Loyal customers will not only spend more but will also recommend your brand to friends and family.
Understand Your Customers at a Deeper Level
Make informed business decisions and provide a better experience to your customers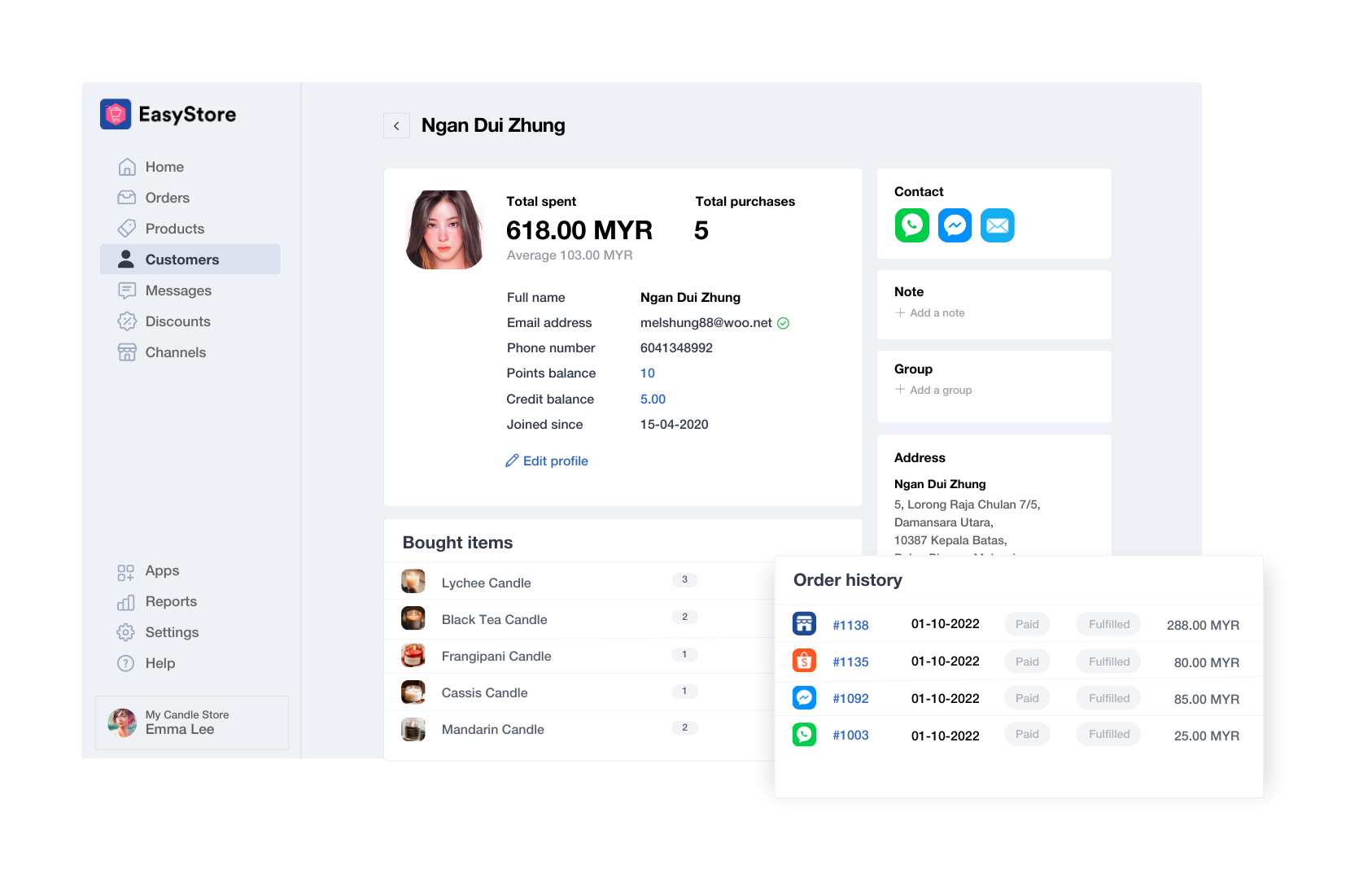 Customer Database

Store information about your customers, such as contact info, order history, total spent and more. Use filters to view customers by specific attributes.

Customer Service

Get in touch with customers with just a click and easily access customer details to provide a spectacular customer service.

Customer Segmentation

Not all customers are the same. Use customer groups to create a more personalized marketing approach for each segment for better conversions.
Keep The Conversation Going
Communicate with customers even after the purchase to strengthen the relationship and increase repeat purchases
Broadcast Center

Easily broadcast timely and accurate messages to the right group of customers via SMS, email, chat and more, without having to log in to another platform.

Post-Purchase Marketing

Customize automated confirmation emails and create post-purchase email automation workflows with email marketing app integrations to encourage repeat purchases.

Customer Feedback

Collect customer reviews and have it displayed on your online store. Reviews help you get feedback and provide social proof to increase conversions.
Turn Shoppers Into Lifetime Customers
Maximize profit by getting customers to come back and spend more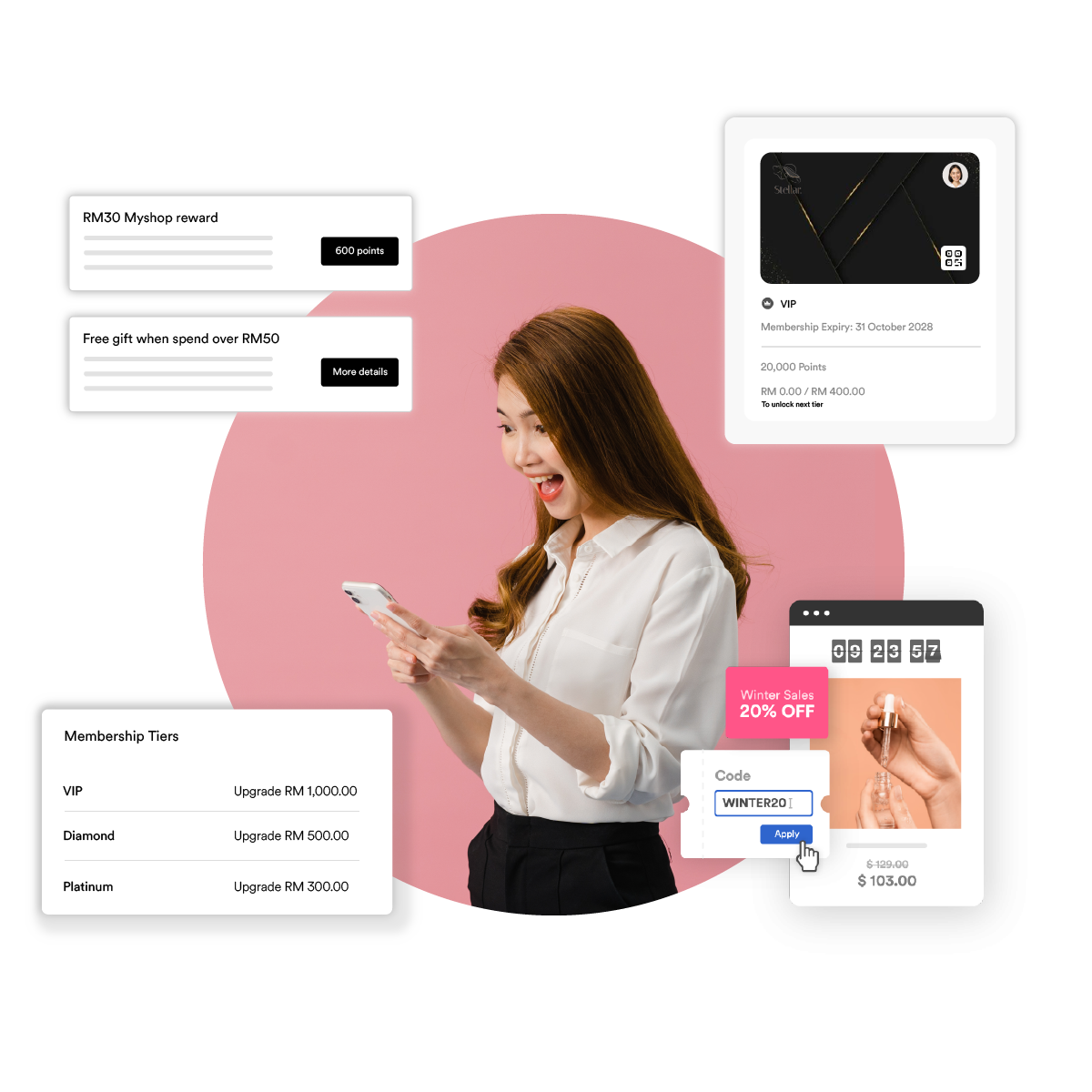 Loyalty Program

Easily create your own loyalty program by adding incentives with points system to encourage customers to purchase more often.

Membership Tier

Take your loyalty program to the next level and get customers even more engaged by offering different rewards depending on which tier a customer is in.

Custom Discount Methods

Flexible discount feature that allows you to create multiple pricing incentives such as % discount, buy 1 free 1, purchase with purchase and more.
Food & Beverage
Fashion & Accessories
Health & Beauty
Stationery & Craft
Home & Living
Others
Hisbrew Coffee
we.loaf.bread
Bubblebee
Enchante Patisserie Malaysia