EasyStore Merchant Success Stories: Nutty Journey Of Young Entrepreneurs.
By Karyan Lee · 27th September, 2017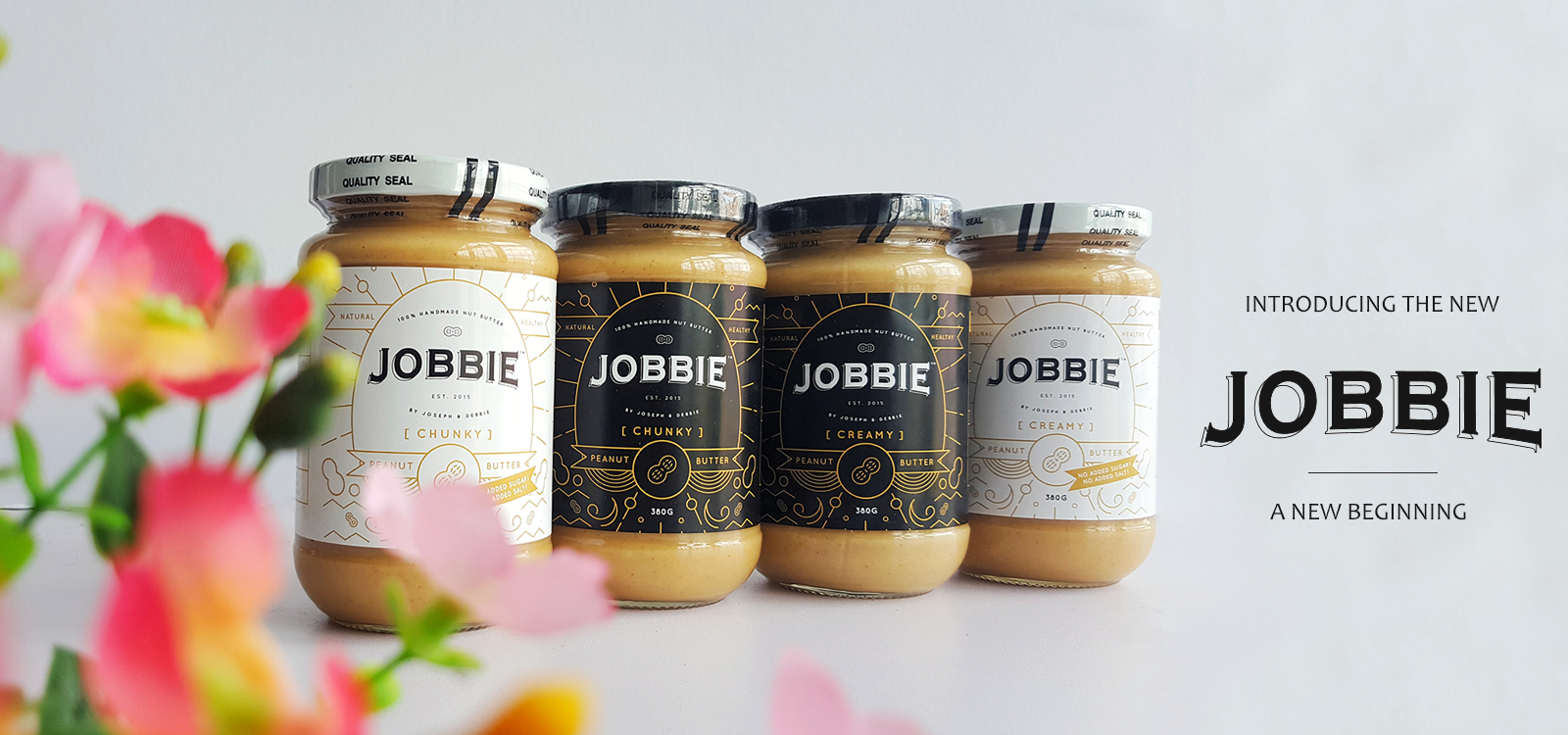 Eating peanut butter is easy, but making a good one is another story. Today, we are sharing how a young couple started with their journey in the nutty world. With only one simple motive which is to spread healthy eating to the society, they then started their adventurous journey.
Better an "oops" than "what if".
The young founders of Jobbie Nut Butter, Debbie (21) & Joseph (23) started the peanut butter journey in early 2015 and named it "Walao-eh!!! Peanut butter" originally. Despite the fact that they can't cook, they have never thought of give up trying! So, Debbie and Joseph opened up a booth in Berjaya Timesquare to sell their peanut butter and collect feedback from customers.
The birth of Jobbie Nut Butter.
After continuous trial-and-error of Jobbie Nut Butter, it's finally born with better taste and new look! With delicious taste of peanut and packaged in a transparent glass bottle, fresh and ready to deliver for everyone at their doorstep!
Spreading Jobbie Nut Butter to every where!
With amazing support from many customers and overwhelming demands on orders, they can safely said that hard work paid off. The couple started from walking in restaurants to distribute their peanut butter, to setting up an eCommerce store to receive orders every where in Malaysia and spreading the peanut butter love!
Start Small, Think Big!
From operating in a 600sqft flat, the Jobbie team has move forward to having their own office and peanut butter production factory! It was all started with only two person, a big thought and a brave heart. Now, Joseph and Debbie are having the team of their own, continue spreading their love by producing delicious and healthiest peanut butter to most of the states in Malaysia. It is not easy, but perseverance is definitely the key to success.
The couple is also in the TV2 news and you can watch it here!
Also, since the broadcast of their nutty journey in TV News, traffics have increased in their online store!!
Picture source from Debbie.
We are really glad how far our merchants have come and would really love to see more grow!
Try EasyStore free for 14 days
With all features unlocked. No credit card required.