The Malaysian Actress Behind The Authentic "Made in Malaysia" Cookies Brand
By Yavini Lucille · 3rd December, 2019
Everything started from an unplanned accident. Ainul was initially a Malaysian actress, singers, and commercial model. Who would ever think she will be an entrepreneur, doing something unrelated to acting? When she started in the pastry business, she could barely receive a single order.
Transformed Life Made by An Instagram Post
"Why not try to sell your cookies?" A simple question asked by her friend began her business venture. With a tad bit of hesitation, she decided to give it a try and sold it at a bazaar where the vendors were selling clothes and food. The things didn't go as well as expected. Only two customers were willing to purchase her cookies at that time.
Although she was down in the dumps, she gave out the remaining cookies before they went soft. Since there some cookies were left after distributing to her family, her friends, and her acquaintances, she organized a free cookies giveaway event for her Instagram followers.
Out of the blue, Ainul received more and more orders requesting for her unmarketable cookies after sending out her cookies to her Instagram followers. Her cookies gained ground just because they tried it by their friends' recommendations. Even the local celebrities like Fasha Sandha, Maria Farida, Emma Maembong, and Erin Malek approached Ainul because of her delicious cookies.
Receiving massive and warm support from all sides, Ainul determined to get the ball rolling on this adventurous journey.

Insane Kickoff to Commercialise
While exploring her acting career, her love for culinary gradually cultivated endlessly. She could spend all day watching cooking Youtube videos and baking tutorials as if she never knew fatigue.
By using a tiny oven from Tesco, her intense passion for baking led her to buy all the materials. She instantly baked the cookies after browsing the YouTube tutorial of M&M cookies – which was also her first flavor commercial cookies.
Snapping and posting a photo of self-baked cookies was not unusual. Right then and Ainul's friend suggested selling in a bazaar after scrolling through the post. And that's how Ainul Cookies & Co was created!
The cookies were selling like hotcakes. Ainul had to produce more to keep up with the demands. Eventually, she designed hampers and gift boxes for the festival season in Malaysia. It met the demands while a variety of choices had been improved.
Lost at the 'Startling' Sea
Following the increase in order, Ainul was struggling with financial and interpersonal relationships. The baking house was forced to shut down because her investors decided to quit. They weren't able to come to terms with a business deal. The business went down in flames at that time.
At the rear of facing the music, she realized that it is essential to have an investor on the same page. Before the business was completely knocked down by the ferocious hurricane, a new investor, also known as her boyfriend, lent his hand to revive her cookies business. They worked together on rebranding, designing, photo shooting, and baking the cookies by themselves.
With businesses around the world evolving with current digital marketing trends, Ainul indulged herself with EasyStore to grow the business since her customers were tech-savvy. As a beginner of an online store, EasyStore helped her to ease the workload by providing a user-friendly interface and professional layouts.
In a not so distant future, Ainul's brand will expand as a worldwide business with the assistance of EasyStore by building a stronger brand – Ainul Cookies & Co. EasyStore offers a cyber platform for Ainul to sell in reaching out not only to domestic but also international markets.

Behind the Bitter and Sweet in the Storms
Ainul often keeps her ear to the ground so that she could receive the feedback from her customers on improving the cookies.
"Hearing her customer's stories of not sharing the cookies with siblings or hiding it somewhere to keep it away from them makes me delight!" she laughed as she recalled her memorable moments with her customers.
Her supportive regulars kept her on track while sustaining the brand, and she always felt energetic whenever she meets with them. They even queued up to buy the cookies before her booth was opened.
It motivated her significantly when she bumped into business people who shared their own experience and knowledge from the adventure. Positive vibes from them influenced the decisions on managing her brand as she gained honest and sincere advice.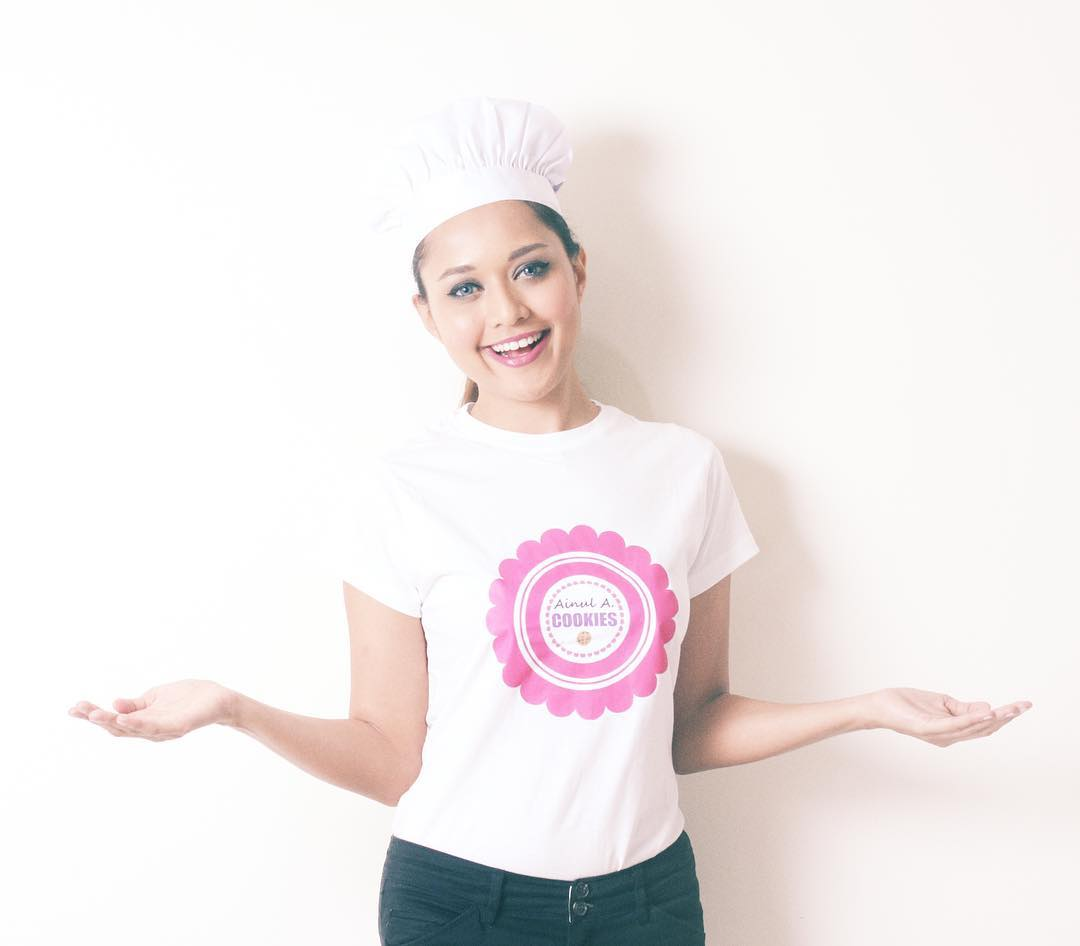 Sincere Advice to the Past Younger Self
Ainul wished to give a piece of whole-hearted advice to her past self back in 2013. Nonetheless, she needed to confront severe difficulties in this exploration, always believe in yourself while doing what you love. Remember, the one has persevered to the end has conquered a thought of giving up.
It was never the intent to make money from the start. Still, with consistency in delivering the best cookies to the customers, Ainul has successfully transformed her hobby into one of her income sources.
Check out her website and Instagram via the links below!
Website: https://www.ainulcookiesandco.com/
Instagram: https://www.instagram.com/ainulcookiesandco/
Facebook: https://www.facebook.com/AinulACookies/
Try EasyStore free for 14 days
With all features unlocked. No credit card required.